Enter to Get Your Business to the Super Bowl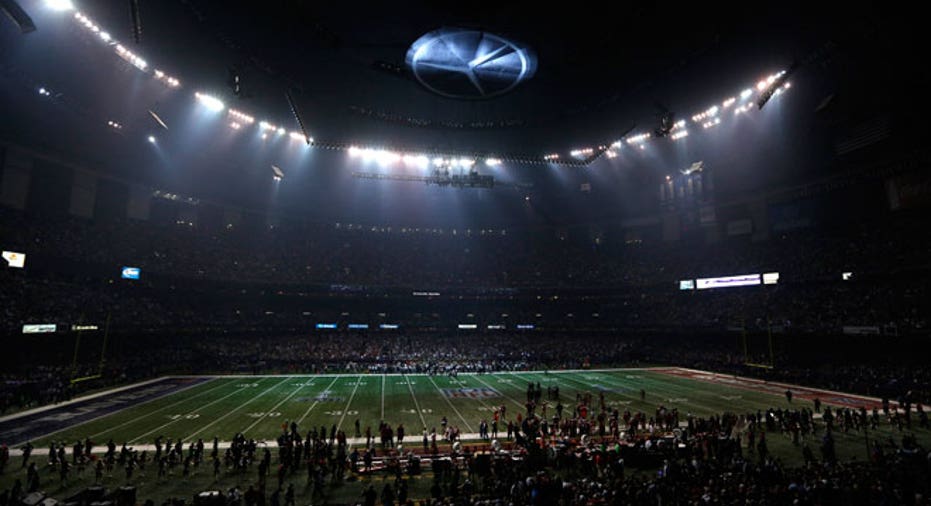 Attention budget-strapped business owners: here's your chance to play in the advertising big leagues -- nestled between Budweiser's iconic Clydesdales and E-Trade's talking baby on Super Bowl Sunday -- for free.
Intuit's Small Business Big Game contest is offering SMBs across the country a chance to win one 30-second Super Bowl commercial, to be produced by the Los Angeles advertising agency RPA. Last year, it was estimated that a 30-second Super Bowl commercial cost about $4 million, according to Forbes.
Intuit (maker of accounting tool QuickBooks) is partnering with entrepreneur, television star and season-one Apprentice winner Bill Rancic, who will help coach the small-business contestants.
"There are 29 million small-business owners in the United States," says Bill, "which is the largest sector of employers."
Rancic says he hopes the publicity surrounding the competition will spur consumers to think twice when shopping, leading them to turn to local mom-and-pops to "support that guy investing back in my community."
How to Enter the Competition Small-business owners wishing to compete for the ad slot can start by uploading a brief, 600-character story describing their company on Intuit's Small Business Big Game website. From there, Rancic says interviews will be conducted, and then Intuit's 8,000 employees will vote to choose a "final four."
"When we get to the final four, then America votes," says Rancic. While all four finalists will receive national ads, only the winner will get the 30-second Super Bowl spot – sure to bring some BIG attention to the winning small business.
Rancic says the small-business entrants are already pouring in.
"It's literally anybody's game. We've already had a flower shop and a software company that detects concussions on the sidelines for young football players," he says. To be eligible to compete in the contest, companies need to have 50 or fewer employees.
And according to Rancic, even small businesses that don't make it to the finals can benefit from entering the contest.
"If you sign up and enter, you get 50% off the QuickBooks product," says Rancic, "and we're giving away 25 $1,000 grants to small business owners." Intuit's Heather McClellan says competitors will also receive a playbook filled with best practices Intuit has compiled over the years serving SMBs, as well as Rancic's own tips for success.
He says he's excited about the generational impact this contest could have for one lucky small-business owner.
"A lot of small businesses are family businesses," he says. "Hopefully it could change the course of the winning family's future forever."
And Rancic had some advice and tips on crafting an attention-grabbing essay in only 600 characters.
"Make it the best story you've ever written. Put some time into it, and put some thought into it. It's got to be authentic," he says.