Energy Drinks: Should Your Child Drink Them?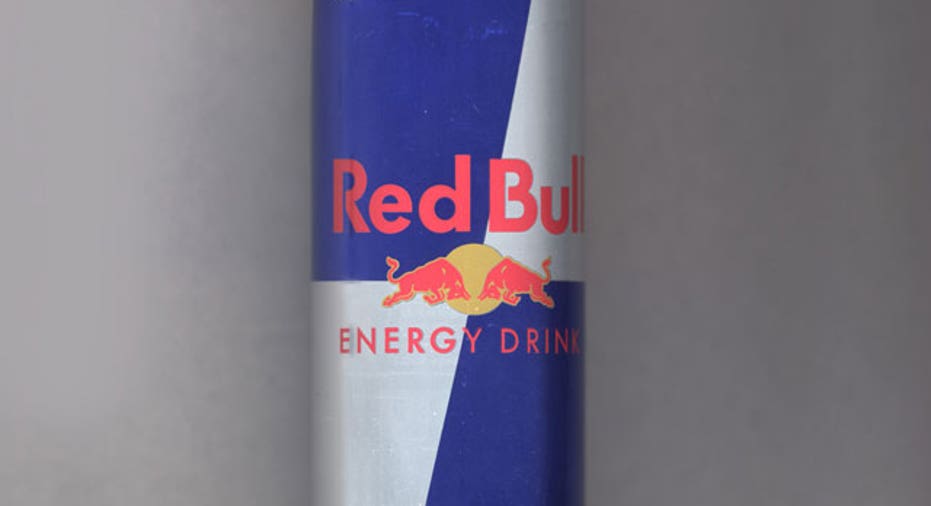 It's not just adults multitasking these days. Many kids and teens are involved with several sports teams and after-school activities that keep them on the go until the evening and then they face a pile of homework. In an effort to stay awake and alert, many students are turning to energy drinks, but experts warn parents should think twice before allowing their child to consume these caffeinated drinks. In fact, water may be their best--and safest--bet.
Dr. Mary Gavin, medical editor for Nemour's KidsHealth.org, said the risks associated with caffeine in adults are compounded in young children, amplifying their risk of the health issues.
Kids that consume caffeinated energy drinks are at risk to anxiety, high blood pressure and sleeplessness, according to Gavin. "Kids are smaller and [caffeine] will have more effects per pound. In younger athletes, their bodies and brains are still developing and we are not sure of its effects on the growing brain."
Gavin said caffeine doesn't necessarily have to be listed in the same way that other ingredients are on the back of products. Teens should have no more than 100 milliliters of caffeine per day, she recommends, and some energy drinks can have up to 80 milliliters per serving, and cans and bottles typically have multiple servings.
"It's very pervasive in soft drinks, candy, chocolate—so many things that we eat," she says. "It should be discouraged and minimized for this group."
The risks of such drinks are becoming more heavily scrutinized in the public eye.  Last year, four high school football players from Orange County, Calif., were taken to the emergency room last season with persistent tachycardia, or rapid heartbeats. This was after consuming highly-caffeinated beverages, USA Today reported.  
Pediatrics, the journal of the American Academy of Pediatrics warned that energy drinks that contain stimulants have "no place in the diets of children adolescents."
The National Federation of State High School Associations also released a statement in October saying that caffeinated energy drinks should not be consumed before, during or after physical activity because they raise the risk of dehydration and also put kids at higher risk for fatal heat illnesses. The notice also cites lack of regulatory control over such drinks, and warns their "purity cannot be insured."
The biggest risk that such drinks present to young athletes is the unknown, according to registered nurse Katherine Zeratsky, L.D., of the Mayo Clinic.
"There is incomplete data because no one will do that study and put kids at risk," Zeratsky explains. "Not knowing is the major risk. Why take the chance when they don't need it, and there are healthier options?"
Parents often assume these energy drinks are safe because they are sold over the counter, says Zeratsky. And oftentimes, it is the parents who are supplying their children with these drinks.
The industry isn't highly-regulated, she says, and additives like caffeine and herbals are often included in the beverages, presenting greater risk to kids and teens who consume them.
Studies have been done in performance athletes, and even they only get a slight boost from caffeinated energy drinks, Zeratsky says. Kids often want and request these drinks due to the way they are targeted with marketing campaigns.
"They think it's cool, or that they will do better with a sports drink," she says. "But going back to what we know with sports nutrition in adults, if you are just exercising for an hour, you're probably fine with just water. If it's more than that, y you may need something with a carbohydrate in it."
She says parents of active children who are not overweight can turn to  Gatorade-type drink to replenish electrolytes, however the same can be achieved from drinking water and eating fruit post game.
For kids who will be working hard at sports practices, Zeratsky stresses the importance of teaching them about post-exercise recovery. Drinking milk after a workout is ideal because it has protein and can promote muscle growth and repair, plus it has calcium.