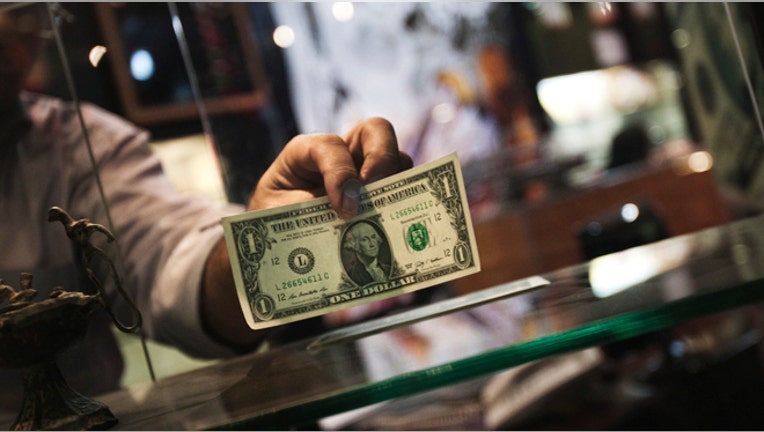 American households can expect higher disposable incomes and better-paying jobs in the coming years as cost savings from the oil and gas boom trickle down to consumers, according to a report released by consulting group IHS on Wednesday.
Cheaper energy costs in the U.S. have helped improve the country's competitiveness by making it a more attractive place for investment and increasing exports.
And now, the savings are trickling down to the consumer level, helping to support new jobs and boosting incomes, trends that are expected to continue through at least 2025, according to IHS.
"The unconventional oil and gas revolution is not only an energy story, it is also a very big economic story that flows throughout the U.S. economy in a way that is only now becoming apparent," said Daniel Yergin, IHS vice chairman and author of The Quest: Energy, Security and the Remaking of the Modern World.
By 2020, the shale boom will lower the U.S. trade deficit by $164 billion – by close to a third -- as energy imports diminish, according to the IHS report. The lower energy costs will benefit certain energy-intensive industries in particular, including petroleum refining, aluminum, glass, cement and the food industry.
"Prior to the recent expansion of unconventional gas, the outlook for the industry was bleak—it was suffering from significant plant shut-downs and capacity reductions," said Mark Wegenka, managing director of IHS's chemical consulting business. "However, as a result of these unconventional oil and gas supplies, we've witnessed a complete turnaround."
The industry, he says, is not only competitive again but is attracting "significant domestic and foreign investment," which has helped create more high-quality, high-paying U.S. jobs.
Ramped up domestic development in the upstream, midstream, downstream and energy-related chemicals markets is expected to increase disposable incomes by an average $2,000 per household by 2015 and $3,500 by 2025. That's up from $1,200 in 2012 as oil and gas companies ramped up production to 2 million barrels-per-day, IHS said.
The sector already supports a combined 2.1 million jobs, and that number is expected to skyrocket to more than 3.3 million jobs in 2020 and nearly 3.9 million in 2025, led by manufacturing jobs that are beginning to return to the U.S. from emerging markets.
What's more, the entire unconventional oil and gas market and energy-related chemicals will add $284 billion in value-added contributions to gross domestic product in 2012, and IHS says that will balloon to nearly $533 billion annually starting in 2025.
However, there is always a chance energy costs will rise unexpectedly, which could offset some of the bullish economic expectations. At the same time, the U.S. Energy Information Administration predicts a return to coal by power companies if natural gas prices rise, serving to potentially impede demand.