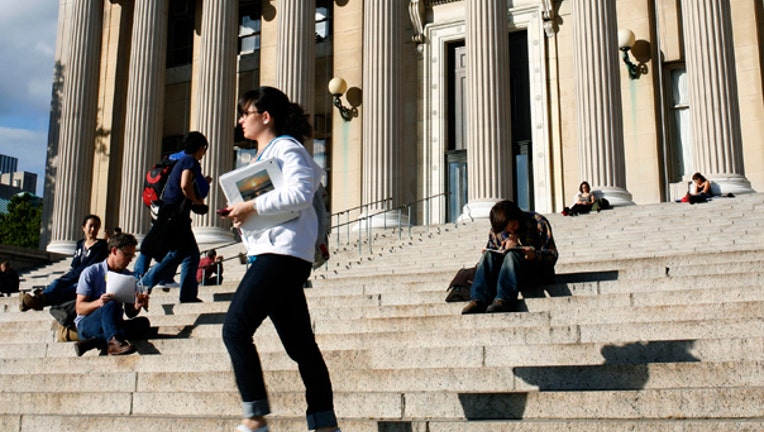 Dear Dr. Don,
I am so confused about repayment of student loans. We took out Parent Plus loans for our children's education. Now, (student loan company) Sallie Mae is calling us and our children about these loans. What is best way to pay off the loans and end the phone calls?
Thanks,
-Helen Hassled
Dear Helen,
I don't understand the confusion. You borrowed money to finance your children's education using Plus loans, and the loan servicer is looking to you as the primary borrower to make the loan payments. If you don't make the payments, you're going to get some phone calls.
I'm not sure why Sallie Mae is calling the kids if the loans are in your names. The best way to pay off the student loans is to make the loan payments on time each month and to make additional principal payments when possible. If you're not current on the loans, then get current. If that's not possible, talk to the lender to see if there are any provisions available to give you a temporary break through either a loan forbearance or deferment.
Ending the phone calls can be a bit more problematic. They're easy to halt when it's a collection agency calling you, not the lender. You can write a collection agency a letter telling it to stop contacting you about the loan payments, and, with a couple of exceptions, it must stop contacting you. You still owe the debt, but the agency can't keep contacting you about it.
When an employee of the lender is contacting you, you don't have the same protections under the Fair Debt Collection Practices Act, or FDCPA, that you would with a collection agency. Contact the office of your state's attorney general to find out if there are restrictions on first-party debt-collection practices in your state.
Both federal Plus and Direct loans are eligible for loan consolidation. Combining one or more existing loans into one new loan can lower the monthly payment amount. Once you're current on your loan payments, you should look into the benefits of consolidating these student loans.
Get more news, money-saving tips and expert advice by signing up for a free Bankrate newsletter.
Ask the adviser
To ask a question of Dr. Don, go to the "Ask the Experts" page and select one of these topics: "Financing a home," "Saving & Investing" or "Money." Read more Dr. Don columns for additional personal finance advice.
Bankrate's content, including the guidance of its advice-and-expert columns and this website, is intended only to assist you with financial decisions. The content is broad in scope and does not consider your personal financial situation. Bankrate recommends that you seek the advice of advisers who are fully aware of your individual circumstances before making any final decisions or implementing any financial strategy. Please remember that your use of this website is governed by Bankrate's Terms of Use.