End-of-Year Medicare Reminder for Newbie Enrollees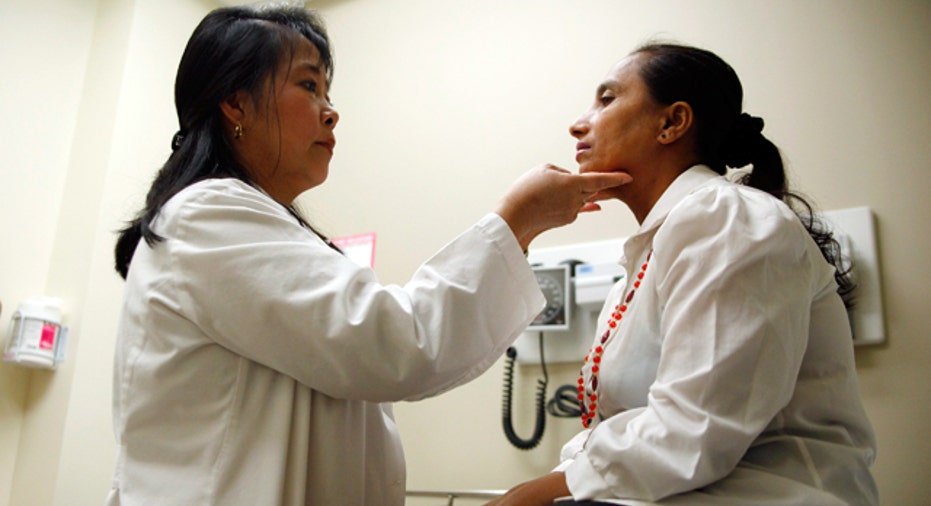 An interview with Joe Baker, president of the Medicare Rights Center, a not-for-profit counseling organization in New York.
Boomer: What are the basic coverages offered with Medicare?
Baker: Let's start with the original Medicare program, which launched in 1965. It is what most Americans 65 and older have, and that offers a couple of different types of coverage. The first is hospital care, called Part A of Medicare, and this covers all hospital expenses and it also covers some skilled-nursing facility care.
There is also a Part B of Medicare, and that is for doctors' services and other outpatient services. If you need to see a doctor or have lab tests, or if you need X-rays or imaging, all of that is covered under Part B. Medicare Part D is a separate program run by private health insurers that offer prescription drug coverage. You would buy Part D and then combine it with your original Medicare.
Most people with original Medicare have other insurance called Medicare supplemental insurance, also known as Medigap, because there are costs in the original Medicare program.
For instance, for doctor visits, Medicare pays 80% and then you would pay 20%, so most people buy a Medigap plan that covers those balances. You can also get your Medicare coverage through a Medicare Advantage plan, and that basically combines original Medicare plus Medicare supplemental, which covers your doctor visits with a copay. There is of course a premium for this type of plan and sometimes it is less than getting parts A, B, D and the supplemental. A disadvantage with the Medicare Advantage plan is that there can be limited networks and additional rules that may not make it the best option for you.
The prescription drug coverage was added in 2006, and with this type of plan you would need to review it every year to be sure it is still the right plan for you. You would also want to be sure that your Part D covers the particular drugs you are taking. This can be researched on a plan finder on medicare.gov Web site, which will show you what drugs are covered and also if there are any restrictions with your drug. There is definitely a need for research before enrolling in any of these plans.
(To bone up on the Alphabet Soup of Medicare, click here.)
Boomer: If I am turning 65 next year. What steps do I take to get my Medicare?
Baker: As you turn 65, the age of eligibility for Medicare, you can go to your local Social Security office and enroll there in the Medicare program. A lot of people have questions as to whether they should enroll if they are still working and they have insurance through their employer. The Social Security office can review your options with you and help you decide whether you should enroll in Medicare.
FBN Tool: Are My Current Retirement Savings Sufficient?
A lot of people put off enrolling in Medicare because they think that their retiree coverage, COBRA coverage or coverage from a small employer will suffice. That is not true. If you have retiree coverage or COBRA coverage that will not replace Medicare, you still have to enroll in it. If you have employer coverage, there are certain rules that go along with that and Medicare, so you need to review all of your options with the Social Security office.
For most folks, if you are not working and have retired, Medicare would be the best option for you and you should enroll before your 65th birthday. The best time would be three months prior to turning 65, so your coverage can start on the first of the month of your 65th year.
Boomer: What are the costs involved with Medicare? Are these fixed costs?
Baker: These are not fixed costs. They are fixed each year and then change on renewal. For example, in 2011 we will have a new Part A hospital deductible of $1,132, and a new Part B premium, if you are new to Medicare, of $115.40. These go up every year.
The important thing to remember is that these costs are fixed for the year, but there are other costs. Every time you go to the doctor, Medicare pays 80%, and you pay 20%. Or if you are in a Medicare Advantage plan you might pay $15 per visit. So while the percentages don't change, if you see a lot of doctors, your out-of-pocket costs can add up.
There is no insurance you can buy to reimburse you for the $15 doctor copays. So if you have a lot of health conditions you can still have a significant amount of costs on your end. The average Medigap premium is about $200 to $225 per month. One thing your boomer readers should be thinking about is putting money away in retirement plans for these out of pocket expenses.
Click here to read Last-Minute Medicare Changes You Need to Know
Boomer: Do you have any end-of-year reminders for Medicare enrollees?
Baker: Every year the Medicare program looks at your income to determine whether or not you have to pay a higher premium. There is some tax planning you can do to limit a higher premium.
The one thing that has changed through the years -- and this was enacted back in 2007 -- is that today people who have higher incomes (more than $85,000 per year for individuals and couples at more than $170,000 per year) pay higher Part B premiums. That can range from $44 up to $245 more per month.
A lot of folks can do some tax planning around this. For example, you might want to take capital gains in a particular year. It might be useful to either spread it out if you can so your income does not go above those thresholds that pay a higher Part B premium. Or it might be useful to take all of the gains in one year and therefore only pay the higher Part B premium for that one year.