End of an Era: Niederauer to Retire as NYSE CEO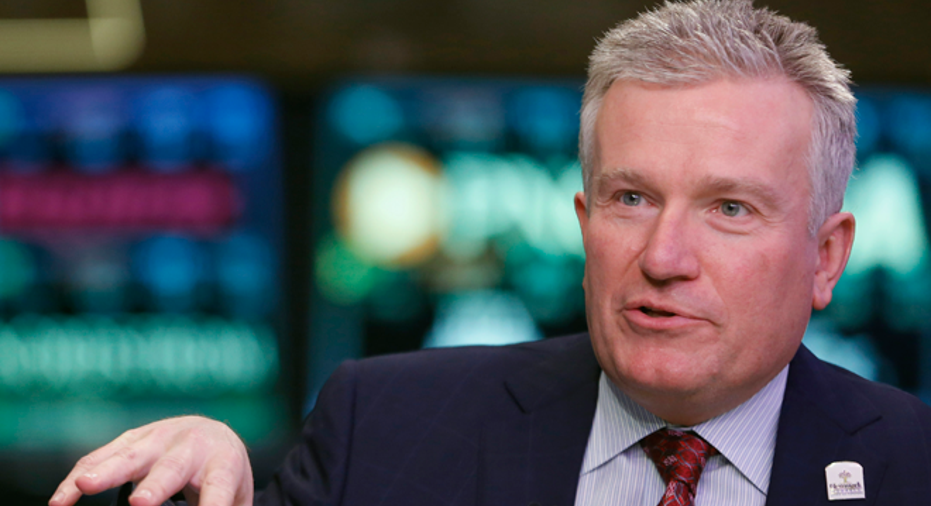 In yet another blow to the traditional Wall Street trading model, Duncan Niederauer will retire as CEO of the New York Stock Exchange.
Niederauer headed the operator of the Big Board, NYSE Euronext, from 2007 until it was gobbled up by IntercontinentalExchange (NYSE:ICE) in late 2013 in a deal worth about $10.9 billion. After the acquisition, Niederauer became CEO of the NYSE Group and co-President of ICE.
"It has been a privilege to lead this great, iconic organization, and I am very proud of all that we accomplished during my time at NYSE Euronext," Niederauer said in a press release.
"The transition to ICE ownership has gone smoothly, and with our integration well on track, accelerating the final stages of my transition will only extend that progress and provide clarity on future leadership."
ICE said Niederauer will be succeeded immediately by COO Thomas Farley and will remain with the firm until August. FOX Business's Charlie Gasparino first reported in December that Niederauer will likely leave ICE in 2014. At the time, Gasparino reported he could receive a nearly $30 million stock-and-cash severance package. ICE didn't say how much compensation, if any, Niederauer will receive as part of his exit.
Unlike NYSE, which owns the iconic stock exchange at the corner of Wall Street and Broad Street in lower Manhattan, ICE got its start in 2000 with electronic derivatives trading, focusing on the electricity market. It now runs 17 regulated exchanges and six clearinghouses where 9,700 contracts and securities are traded.
Niederauer guided the NYSE through the worst financial crisis since the Great Depression, the Occupy Wall Street movement that used the NYSE as a symbol of the supposed evils of capitalism, and Hurricane Sandy that ravaged Manhattan's financial district and briefly halted floor trading.
He couldn't stem the tectonic shift from traditional floor trading to electronics markets, however. As traders demanded increasingly fast executions, and capital markets bloomed around the world, many companies began shifting trading operations to wholly electronic platforms, like ICE and Nasdaq OMX Group's (NASDAQ:NDAQ) Nasdaq Stock Market.
Many investment banks, such as Credit Suisse (NYSE:CS) and Goldman Sachs (NYSE:GS), also launched their own private exchanges called "Dark Pools," which many large institutions favor for their opacity. In fact, Goldman revealed Thursday plans to sell its NYSE market-making unit to Dutch high-speed trading firm IMC Financial Markets in a deal The Wall Street Journal reports will be valued at around $30 million.
ICE shares were little changed in pre-market trading. They have skidded 14.6% so far this year.