Empower Your Employees … Your Business Depends on It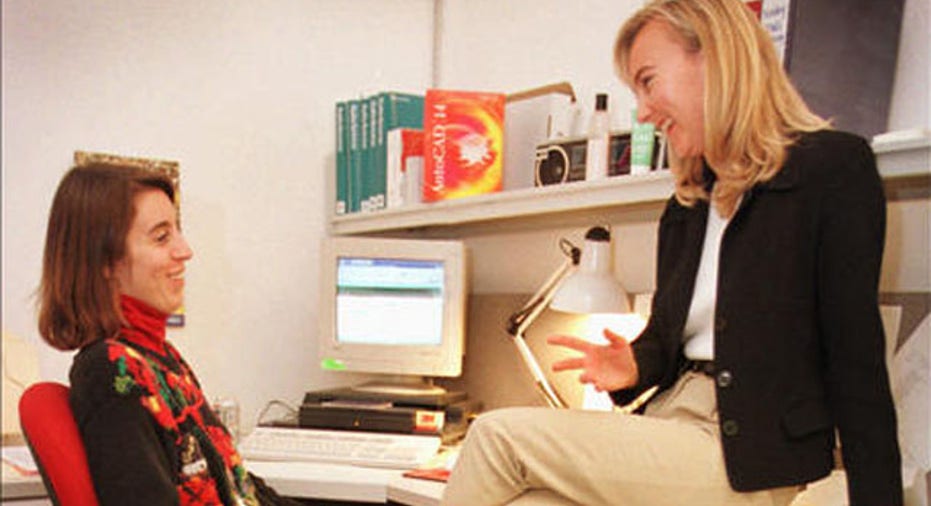 Employee empowerment isn't just a buzzword — a lack of it can stunt a small business's growth. Learn how to empower your staff in simple, unexpected ways.
GovernmentAuctions.org doesn't believe in easing new employees into work routines.
Newcomers to the company — which tracks government auctions — are tossed headfirst into major responsibilities, such as handling social media, marketing, press and affiliate management. Some newbies cope with the pressure; others burn out.
The process isn't just a simple sink-or-swim exercise, explains Ian Aronovich, CEO of the Great Neck, New York company. Rather, it's a path toward employee empowerment.
"The first couple of weeks that workers are at our office are going to be their biggest test. They are each given certain tasks, and if they can accomplish them, they will receive either a bonus or commission per sale or media write-up," he says. "This type of motivation empowers them to strive for greatness."
GovernmentAuctions.org's trial by fire may not be suited to every small business. But however it's encouraged, employee empowerment is essential to success and growth.
Is empowerment a myth? Unfortunately, empowerment — encouraging employees to make decisions on their own and see themselves as vibrant, valuable elements in a business — is often more a matter of mere conversation than tangible reality.
"It's totally a myth," says John Tschohl, author of "Empowerment: A Way of Life." "Many business owners think they've empowered their employees when in reality they haven't."
Without leadership and structure to actively build empowerment, employees are often terrified about taking decisions into their own hands, adds Tschohl.
"They think if they decide to give a customer their money back, they're going to get fired. Or, if they're not fired, the money's going to come out of the salary," he says. "It's often totally imagined, but it's a fear that's driven right through their hearts."
Lack of empowerment can prove crippling for small businesses looking to grow. For instance, if employees don't feel confident and comfortable about making decisions on the fly, customers may simply opt for larger competitors whose size allows for lower prices and other advantages.
"The only way a small business can compete is with a higher level of customer service," says Tschohl. "When a customer walks, it's that much more costly to a small business."
Develop trust with your employees
Happily, empowerment doesn't have to come via divine intervention. Start by making it clear to all employees that you trust them to make the right decision, even if that runs counter to "company policy." For instance, in situations where a refund decision needs to be made, quantify the process by establishing a dollar limit that employees can refund based on their own call.
"If you set a dollar amount, you'll find that people rarely even get to that limit," says Tschohl.
There are a number of other strategies to build employee empowerment. At the Crankset Group, a business consulting firm in Greenwood Village, Colorado, "stakeholders" (the company eschews the term "employees") are free to set their own work schedule.
"There is no vacation time, no work hours, no sick time, no official holidays. We expect stakeholders to get results," says company founder Chuck Blakeman. "If they are done at noon, they go home. Leadership does not dictate the small things, only the results desired."
Use employees as a wealth of ideas and input
Empowerment can also be built by leveraging unexpected resources. At Virtual Work Team, a human resources company in Homewood, Illinois, staff meetings — often equated with watching paint dry in terms of stimulation — are treated as opportunities to solicit employee ideas and input.
"One thing that I do is to make sure that everyone has a chance to speak at our meetings without being interrupted," says company founder Shilonda Downing. "This has truly made meetings, which can be something people dread, a time of celebration, as everyone can hone their public speaking skills and share knowledge. They also feel that they are an invested part of the team whose input is truly valued."
Lastly, don't treat instances of successful employee empowerment as everyday business. Rather, says Tschohl, sound employee decisions should be rewarded not just through financial benefit, but also visibility. That, he adds, shows everyone throughout the company that empowerment is a good deal more than lip service.
"Make a big deal out of it. In fact, make a particularly big deal out of it when someone really bends the rules," he says. "You want to have happy customers, and you can't be a service leader without building empowerment. Nothing is more important."