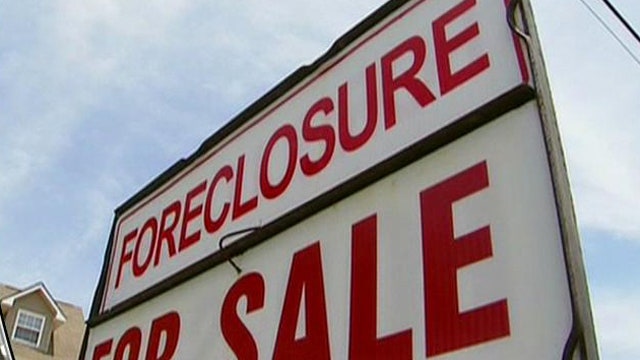 Rockford, Illinois used to be the manufacturing hub known as the "Screw Capital of the World," but today is better known for its high unemployment and high rates of underwater mortgages.
But despite the troubling numbers, brokers in the area tell FBN's Jeff Flock that the market is slowly recovering. Key Realty owner John Murray, United Realty owner Jan Mansfield and American Dwellings realtor Dick Eckburg weigh in on the housing market in this edition of Conference Room, sharing their thoughts on what it takes to bring housing back to a full recovery.
Murray says business is booming – but only when it comes to foreclosures.
"I'm processing more than 1,000 transactions a year, and it's been like that for several years," says Murray.
Mansfield says low appraisals have hurt her ability to complete sales in the past few years, as sellers have been unwilling to lower their prices in line with appraisers' estimates.
"In effect, it probably kills the sale,  because the mortgage company won't make the mortgage higher than the appraisal," explains Eckburg, who says he's seeing the same trend as Mansfield.
"Either the seller would have to come down … or the sale would fall through," he says.
What Will It Take to Improve the Market?
The brokers agree: Jobs are crucial to getting the housing market back to pre-recession norms.
"Certainly employment, lower taxes. Right now, we have homeowners paying more on their tax bill than they are on their mortgage, that's a problem! Coupled with the fact that half the city's not working -- that's a problem," says Murray.
Eckburg says disposable income is necessary in order to get more buyers into the market. Additionally, a better jobs market will help sellers get the money necessary to put their houses on the market, given the costs associated with getting a home ready for sale.
In the short term, however, Mansfield says short sales are one solid option.
"If we can get more people to start the process, when it would become a short sale, rather than going into foreclosure, the bank ends up better [and] the customer ends up better," says Mansfield.
Plus, she says banks are finally figuring out how to speed up the short-sale process, making it a more attractive option all-around.
"That would be one step that would help us to have fewer foreclosures, and I think help more people," says Mansfield.