Employers Grapple With Cost of ObamaCare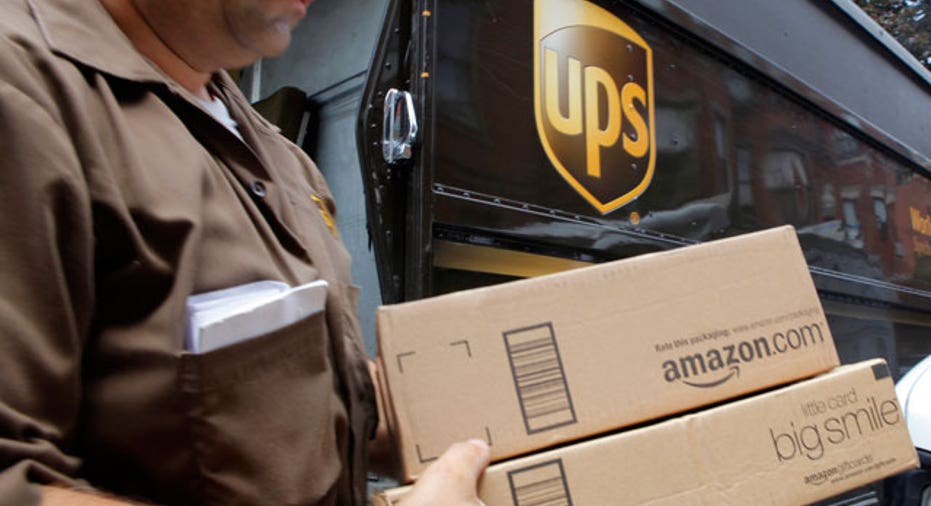 Employers like UPS (NYSE: UPS), grappling with ObamaCare's implementation and its myriad requirements, are voicing concerns over the cost of complying with the new healthcare law.
Several notable companies, including Regal Entertainment (NYSE:RGC) and SeaWorld Entertainment (NASDAQ:SEAS), have capped the number of hours its part-time employees can work. Others like Home Depot (NYSE:HD) have altered their policies when it comes to providing health insurance for part-time employees.
Atlanta-based UPS, which moved to cut expenses by dropping coverage for spouses of non-union employees, indicated that the costs of transitioning to ObamaCare-compliant insurance will total $100 million in expenses next year.
On a conference call with analysts on Friday, chief financial officer Kurt Kuehn said meeting ObamaCare requirements is "an important issue, and certainly we're eager to find solutions to it."
"Unfortunately, you may help us wrap this call on a down note," he said in response to an analyst's question. "Healthcare expenses continue to be a challenge. We've made some modifications to our plans to help manage costs, but still the Affordable Care Act is continuing to add a burden to us."
In particular, Kuehn noted the transition tax per covered life is "a big deal" for UPS, one of the nation's largest employers with 323,000 U.S. workers at the end of last year.
That tax, called the transitional reinsurance fee, applies to insurance issuers and organizations that self-insure. It was designed to help fund coverage through the exchanges for people with pre-existing conditions.
UPS's decision to drop coverage for spouses impacted about 15,000 employees. The company expects to save about $60 million a year.
The move was spurred by rising medical costs that when "combined with the costs associated with the Affordable Care Act, have made it increasingly difficult to continue providing the same level of health benefits to our employees at an affordable cost," UPS said in a memo to employees published by Kaiser Health News.
Bracing for Impact
Meanwhile, other companies are capping weekly hours for part-timers at 30 hours or less, based on the threshold set by ObamaCare.
Under the law, employees who work more than 30 hours a week are considered full-time and must be provided insurance. The employer must otherwise pay a fine for each full-time employee that isn't covered.
The Affordable Care Act also requires employers with at least 50 workers to provide health insurance benefits, although that mandate was delayed until 2015.
New England Motor Freight, a New Jersey-based trucking company, implemented an hourly cap for part-timers in June, affecting about 400 employees.
Chief operating officer Thomas Connery said "it would simply not be affordable" for the company to offer health insurance benefits to its part-time employees. According to Connery, an individual with a family plan would cost the company around $1,500 a month.
He added that the Obama administration's decision to delay the employer mandate didn't alter NEMF's plans for next year. The company chose not to reverse course since it would need to make the change again within 15 months.
NEMF, which employs roughly 3,000 full-timers, hasn't made any other significant moves because its current healthcare offerings met the Affordable Care Act's standards.
"Our intent is to stay with the same plan in 2014 and see where this thing shakes out," Connery said.
But Connery has spoken to some of NEMF's trucking counterparts who altered benefits packages to include high-deductible options that have smaller monthly premiums, thus allowing employees to choose plans that require less out of each paycheck.
Some trucking firms have more flexibility as non-unionized companies, he noted. While NEMF has looked into high-deductible plans for the future, any changes must be collectively bargained. Roughly two-thirds of NEMF's workforce is unionized.
Penn National Gaming's (NASDAQ:PENN) Hollywood Casino in Grantville, Pa., recently decided to cut back on hours as well. It's unclear if additional locations are doing the same. The casino operator didn't respond to a request for clarification.
Home Depot (NYSE:HD) and privately held Trader Joe's made headlines when they unveiled plans to transition part-time employees off their own insurance plans.
The California-based grocery chain has long provided healthcare benefits for its part-time workers. Now employees who work less than 30 hours a week will be directed to purchase coverage elsewhere. Trader Joe's told affected employees it will cut a check for $500 in January to help cover the cost of insurance purchased through the subsidized exchanges.
According to Trader Joe's, providing coverage for its part-timers who log 18 hours or more will not be worth the cost under ObamaCare, since low-wage workers will be eligible for tax subsidies when buying insurance.
Home Depot said about 20,000 part-time workers had limited liability medical plans, which companies can no longer offer under the new health law. The home-improvement retailer also said its full-time employees will be paying more for the same coverage as a result of higher healthcare costs.
Uncertainty Continues
Complicating the situation for businesses is uncertainty over the law. The Federal Reserve's Beige Book, which evaluates the business environment in each of the 12 districts, has cited ObamaCare as a source of angst.
The latest Beige Book, released about two weeks ago, said contacts in several districts "were cautious to expand payrolls, citing uncertainty surrounding the implementation of the Affordable Care Act and fiscal policy more generally."
"We're very concerned about all the uncertainty," Connery said. Like a lot of other companies, "the information we've been receiving has a lot of uncertainty attached to it."
Trade groups have called for changes to the law. The National Restaurant Association has called for a change to its definition of a full work week, pointing to legislation that was already introduced in the House and Senate.
A study from the University of California at Berkeley's Center for Labor Research and Education indicated that ObamaCare may especially be a headwind for the restaurant industry, which heavily relies on hourly workers.
The report estimated about 16% of restaurant employees are at risk of seeing their hours reduced to below the 30-hour threshold. Nearly 21% of all restaurant workers log between 30 and 36 hours a week, compared to 8.9% across all industries.
Earlier this month, the National Retail Federation said the "serious implementation challenges" for businesses and "heavy burdens and mandates the law places on retailers and restaurants" must be addressed.