Emerging Markets Carry Coca-Cola to 2Q Earnings Beat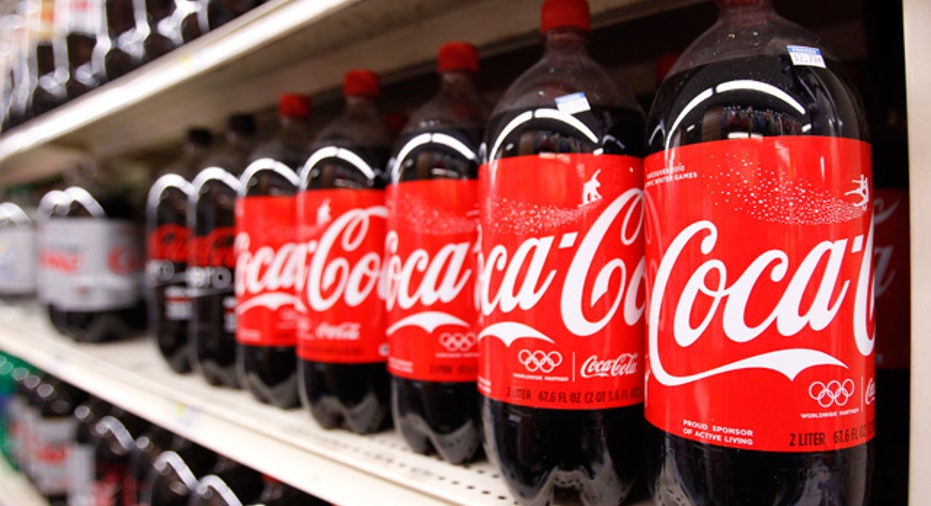 Coca-Cola (NYSE:KO) revealed a stronger-than-expected 18% rise in second-quarter profits on Tuesday amid growing volumes, especially in emerging markets in Africa and the Pacific.
The earnings beat from the worlds largest beverage maker sent shares of the blue-chip stock more than 2% higher.
Atlanta-based Coke said it earned $2.8 billion, or $1.20 a share, last quarter, compared with a profit of $2.37 billion, or $1.02 a share, a year earlier. Excluding one-time items, it earned $1.17 a share, topping the Streets view by a penny.
Revenue soared 47% to $12.74 billion, compared with consensus calls for $12.38 billion.
The company said its global volume increased 6% last quarter, led by Coca-Cola, which grew 4%. Excluding Dr. Pepper, North American volumes were flat, down from a 2% gain the prior quarter.
Coca-Cola, whose brands include Sprint and Powerade, said its volumes jumped 6% in Latin America, 5% in Europe and 7% in its Eurasia and African segment. Volumes in the Pacific grew by 7%.
Importantly, we are delivering these strong results at a time when global macroeconomic conditions are at best mixed, CEO Muhtar Kent said in a statement. This serves to underscore how, together with our global bottling partners, we are decisively investing in the future and executing our 2020 Vision from a position of real strength.
Shares of Coca-Cola picked up 2.32% to $68.68 Tuesday morning, giving them a 2011 gain of 2%. Rival Pepsico (NYSE:PEP) was up 0.28% to $68.19.