Elon Musk's missteps have Chobani's CEO thinking twice about going public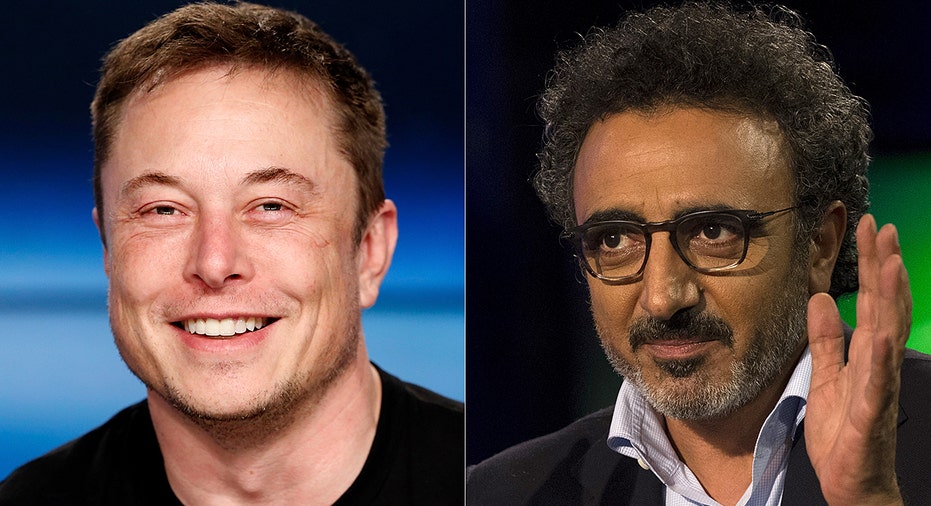 Chobani founder Hamdi Ulukaya said while he isn't against taking his billion dollar Greek yogurt company public, he does think twice about the move after watching the drama Elon Musk has gone through, especially in recent weeks.
While speaking at Recode's Code Commerce conference Tuesday, Ulukaya said he would consider an IPO "if it's going to give [him] the tools to be able to [expand]," but the situation at Tesla has made him hesitant.
"I think sometimes maybe not," he said.
Over the last year, Musk has become one of, if not, the most active of CEOs who tweet.
His tweet last month that said "Am considering taking Tesla private at $420. Funding secured" has sparked investigations by the Securities and Exchange Commission and the DOJ, according to reports.
Musk partly blamed the tweet on the pressure he gets from short sellers, who have been betting against Tesla since it went public in 2010 at $17 per share. They are "desperately pushing a narrative" that could possibly lead to Tesla's demise. "They're not dumb guys, but they're not super smart," Musk said in an interview with the New York Times following the uproar that created extreme volatility for Tesla shares.
While that drama has made Ulukaya, who has grown his strained yogurt company into an empire generating over $1 billion in annual revenue in less than 13 years, gun-shy about an IPO, he isn't totally against the idea.
The only thing that he would never do, is sell his company to a big food conglomerate.
"What happens is all these little brands, these good brands, as they grow, because of the financial structure, 99 percent of them become part of larger organizations," he told Recode. "When they become part of a larger organization, it's the end of their promise."
He said from day one he vowed to never go down that road because a big part of the company's mission is to diversify its workforce. More than 30 percent of the brand's current employees are immigrants or refugees. In 2016, Ulukaya made headlines when he gifted a majority of employees 10 percent of the company.
A spokesperson for Chobani declined to comment on the company's IPO future.