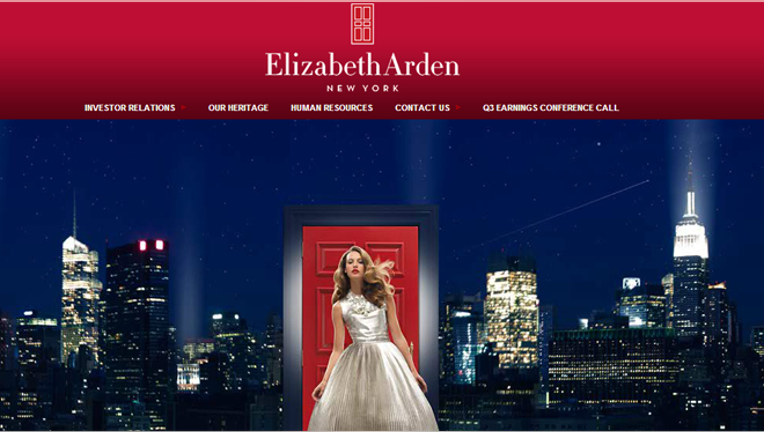 Elizabeth Arden (NASDAQ:RDEN) is exploring strategic alternatives after sales of the company's cosmetics and perfumes continued to drop in the third quarter.
Shares of the beauty company tumbled 17.5% to $29.38 on Tuesday. Elizabeth Arden had been up more than 25% since late April, when LG Household & Healthcare, an affiliate of South Korea's LG Group, disclosed its interest in a bid for the company.
Elizabeth Arden said it hired Goldman Sachs (NYSE:GS) to work with its board in exploring potential strategic moves that would "enhance shareholder value" and "accelerate the growth and maximize the value of its brand portfolio."
In recent quarters, the New York-based company has battled weaker sales of its fragrances sold at department stores and retailers like Wal-Mart Stores (NYSE:WMT).
Elizabeth Arden booked a loss of $26.4 million for the latest period, or 89 cents a share, compared to a year-ago loss of $1.3 million, or four cents a share. On an adjusted basis, the company's loss was 84 cents a share. Sales dropped 20% to $210.8 million.
Analysts expected Elizabeth Arden to break even on the bottom line and post stronger revenue of $256.9 million.
Chairman and CEO E. Scott Beattie said Elizabeth Arden has been hampered by weak results at its North American mass fragrance business, significant discounting and less innovation than last year, with weather-related store closures "exacerbating the impact of these other factors" during the first three months of the year.
North American sales fell 23% to $121.9 million amid fewer product launches and lower replenishment orders from some retailers.
The company expects to implement a restructuring plan that will lead to annual cost savings of $40 million to $50 million. Elizabeth Arden is considering a revamp of its international business as well, saying it could shift its focus to rely more heavily on distributors and regional joint ventures.
Elizabeth Arden, which is also pinning its hopes on new fragrances due out in the coming months, said it will provide more details of its restructuring in August.