Eli Lilly Projects In-Line '14 Profit Slump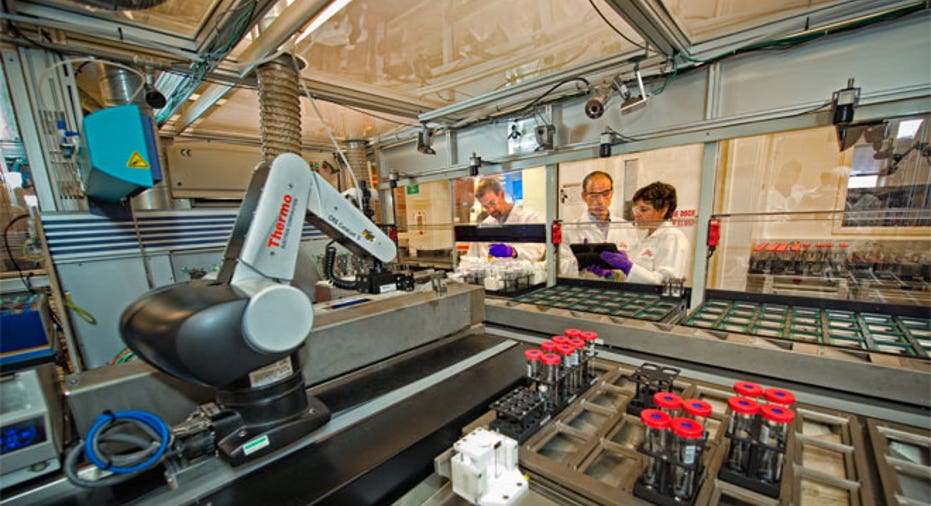 Mirroring forecasts from analysts, Eli Lilly (NYSE:LLY) projected a steep drop in 2014 revenue and earnings on Tuesday as the drug giant continues to grapple with the loss of exclusivity on major treatments.
The pharmaceutical company also reaffirmed its 2013 earnings projections and its strategy to return to growth in 2015.
Lilly projected 2014 non-GAAP EPS of $2.77 to $2.85 on revenue of $19.2 billion to $19.8 billion. By comparison, analysts had been calling for EPS of $2.78 on sales of $19.55 billion.
Citing the U.S. patent expiration of Cymbalta last month and Evista in March, Lilly Chief Financial Officer Derica Rice said the company believes 2014 will be "the most financially challenging year" of the current period. "We are prepared for this challenge and are positioned to return to growth and expand margins in 2015 and beyond," Rice said.
As it looks to get back on track, Lilly emphasized efforts to advance its drug pipeline. The company said it has 13 potential new medicines in Phase III testing or submission stage and another 26 in Phase II.
Lilly also highlighted efforts to boost productivity, invest in new products and return cash to shareholders.
"We believe our strategy is the right one for Lilly and one that will continue to create value for all of our stakeholders," said Lilly CEO John Lechleiter.
Shares of Indianapolis-based Lilly picked up 0.66% to $51.87 Tuesday morning.