Electronic Arts Bets Rob Gronkowski Can Reverse The Madden Curse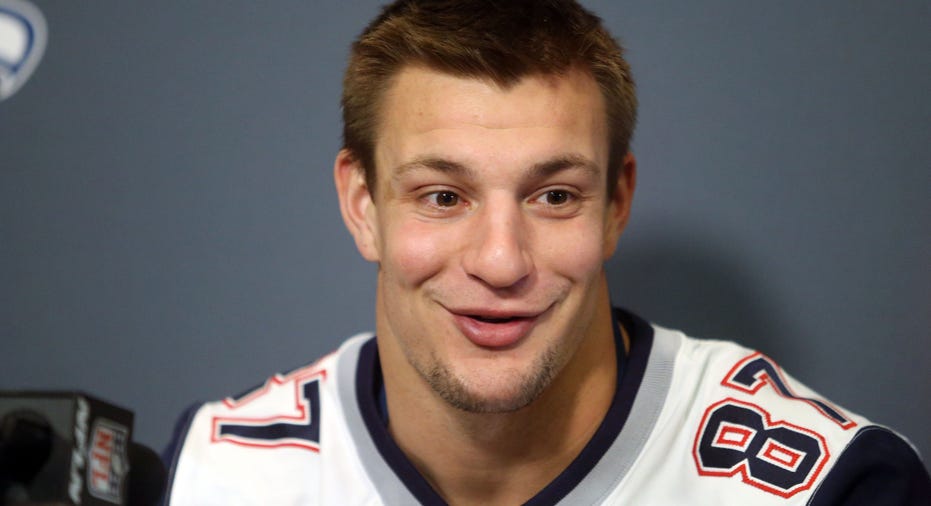 Most members of Rob Gronkowski's rabid following were thrilled Thursday when Electronic Arts (NASDAQ:EA) announced that the New England Patriots tight end is featured on the cover of this year's edition of its "Madden" football video game. But superstitious Patriots fans and gamers could only think of one thing – the dreaded "Madden Curse."
Depending on who you ask, the Madden Curse is either terrifyingly real or a series of bizarre coincidences. But facts are facts – several players named as the immensely popular video game's featured star struggled through the next season, either due to poor play or injury.
In 1998, San Francisco 49ers running back Garrison Hearst – the first person to be featured on the video game's cover other than famed announcer John Madden -- suffered a serious injury the next season. The same thing happened to Minnesota Vikings quarterback Daunte Culpepper in 2001, Atlanta Falcons quarterback Michael Vick in 2003 and Philadelphia Eagles quarterback Donovan McNabb in 2005.
Other cover athletes, like Seattle Seahawks running back Shaun Alexander in 2006 and Cleveland Browns running back Peyton Hillis in 2011, simply failed to produce at a high level on the field. But Gronkowski doesn't seem too worried about the honor's dubious history.
"It's a really special honor to appear on the cover of Madden NFL 17," Gronkowski said in a press release. "It's one of those things that pretty much every guy in the league secretly dreams of, so to actually be the one on the cover, it's a really big deal."
There's no reason to panic just yet, Patriots fans – several players proved to be immune to the Madden Curse.
Calvin Johnson, the former Detroit Lions wide receiver who graced the cover of Madden 2013, stayed healthy all year and broke the NFL's single-season receiving yardage record. Richard Sherman, the Seattle Seahawks cornerback and Madden 15 cover athlete, had a Pro Bowl season en route to a Super Bowl berth. New Orleans quarterback Drew Brees (Madden 11), New York Giants wide receiver Odell Beckham Jr. (Madden 16) and Arizona Cardinals wide receiver Larry Fitzgerald all turned in statistically-dominant seasons during their cover year.
A spot on one of the world's best-selling video games is just the latest in a series of branding wins for the 26-year-old star. He's parlayed his league-best play and fun-loving personality into endorsement deals with companies like Monster energy drinks and Dunkin' Donuts (NASDAQ:DNKN).
And Gronkowski's popularity with younger fans meshes perfectly with Electronic Arts' recent bid to expand its base of mobile game users.
That push has already begun – the company beat Wall Street's expectations with $924 million in revenue in its fourth fiscal quarter of 2016. Notably, the total number of monthly users for "Madden NFL Mobile" grew 30% in 4Q year-over-year.
So company executives are betting that Gronk can reverse the curse, too.