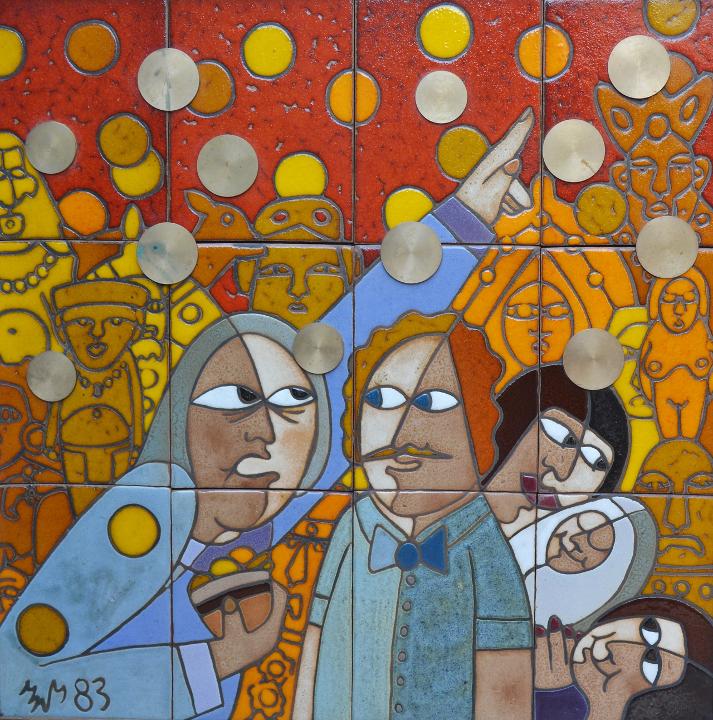 Guillermo Granizo was world-renowned for big public art installations such as a basketball court-sized mural for the 1984 Los Angeles Olympics. When he died in 1995, he left his two sons more than 1,000 private works of ceramic art.
For the next 21 years, that 15,000-pound inheritance weighed on the brothers, Ron and Bob Wagner.
"Every single day of those 21 years, I thought, 'What am I going to do with it?'" says Ron.
Bob adds, "One reason I delayed was I just didn't want to be on the premises. It was sad."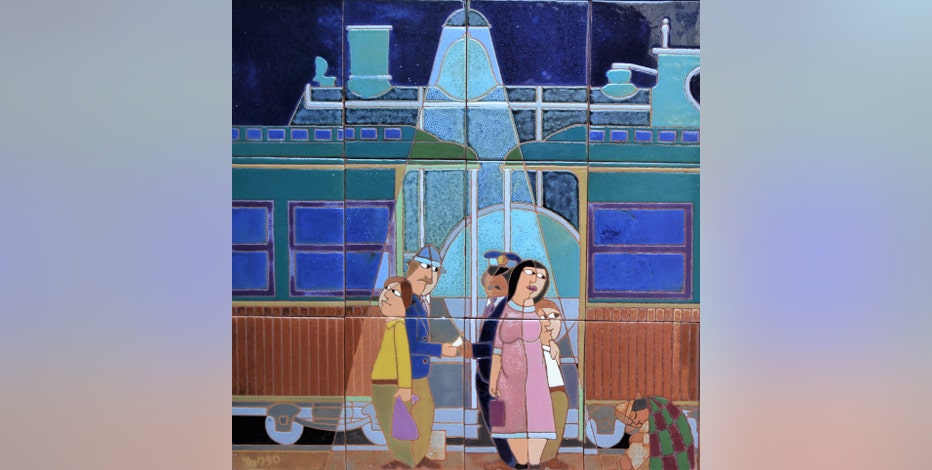 The brothers appear in the latest episode of Strange Inheritance with Jamie Colby. It airs Monday, April 17 at 9:30 pm ET on the FOX Business Network.
Their father was born Bill Wagner in 1923 in San Francisco. His parents whisked him off to Central America on an ill-fated hunt for gold. The family returned, broke, in 1934 but Bob thinks the adventure sparked his dad's artistic imagination.
He wanted to go to art school, but World War II broke out and he enlisted instead. He was gravely injured on Utah Beach on D-Day.
"He came very close to dying," says Ron. "He heard the medics tell him that he wasn't going to make it."
Wagner met his wife-to-be during his recovery, and they soon started a family. He finally enrolled in art school, landed a job in the new medium of television, and in the late 1970s, chucked that career for the artist's life.
"He went from very clean-cut, to bright shirts and long hair," says Bob.
"We used to call him 'The Hippie,'" Ron adds.
The artist also chucked his name.
"He said, 'Who's going to buy something from Bill Wagner?'" recalls his friend Toni Andrews. "Guillermo is Bill in Spanish. Granizo is his mother's maiden name. And he reasoned he'd buy something from Guillermo Granizo."
Inspired by Mexican artists like Diego Rivera, Granizo chose ceramic tiles as his medium, developing secret recipes for his glazes and working the kiln morning until night.
"The basement was filled with his artwork," recalls Andrews.
Soon Guillermo Granizo murals adorned cities across California. His game-changing commission was the mural for the 1984 L.A. Olympics. Composed of more than 2,200 hand-painted tiles and measuring 24 by 96 feet, it was the largest tile mural ever created by a single artist.
"He incorporated every single sport that he could on that mural," says Ron.
Commissions came in from around the world.
"He would smile and say, 'I'm in 40 countries now,'" says Bob.
When the artist formerly known as Bill Wagner died of cancer in 1995, he had a wish for the works he left his sons.
"He never wanted the collection to be broken up," says Bob.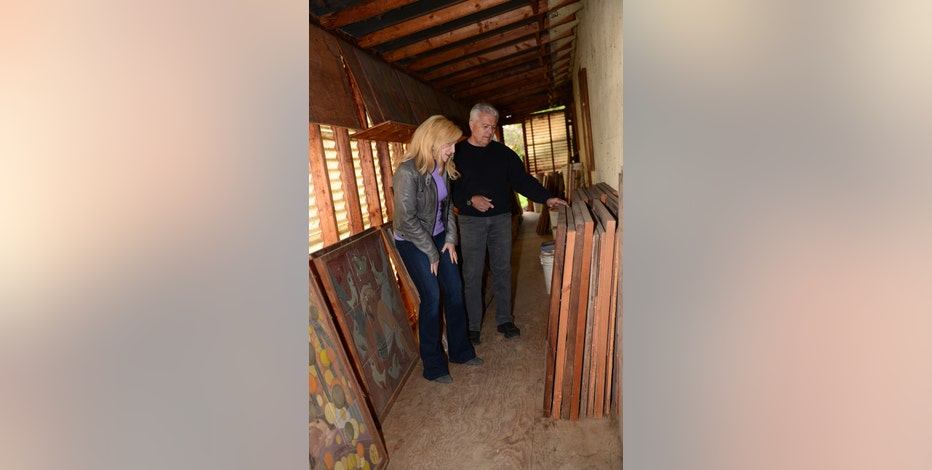 Finding a single museum to take it all proved too heavy a lift. The brothers say they have no choice but to sell off their father's art, and believe they'll find an enduring market for it.
Bob Wagner -- an artist himself -- has even re-fired the old Granizo kiln, creating his own art with something else his father left behind: crates upon crates of tiles and hundreds of gallons of glaze.
Turns out his dad ordered 12 years of supplies right before he died.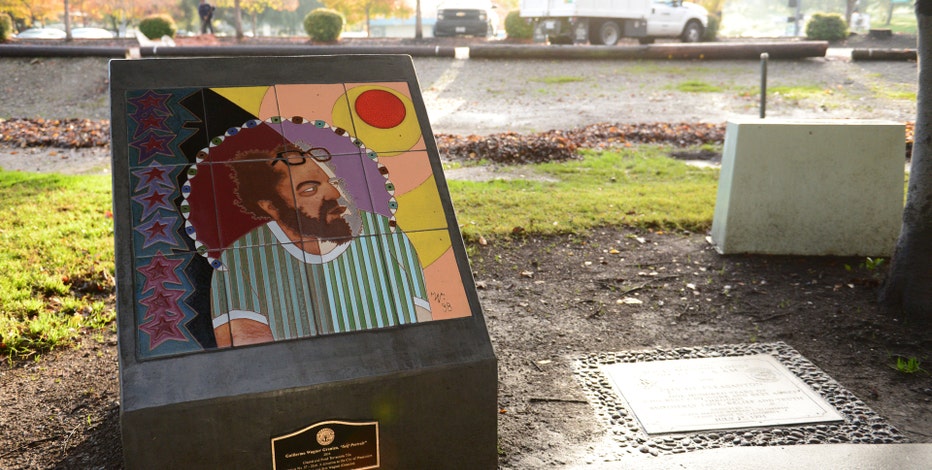 "He just never saw his death coming," Bob says. Or his work, for that matter, going away. "He used to say, 'It took 2,500 degrees to make this tile. At the end of the world, it may not be that hot. My art will be still standing.'"