Eight Things to Consider Before Diving Back in to Credit Cards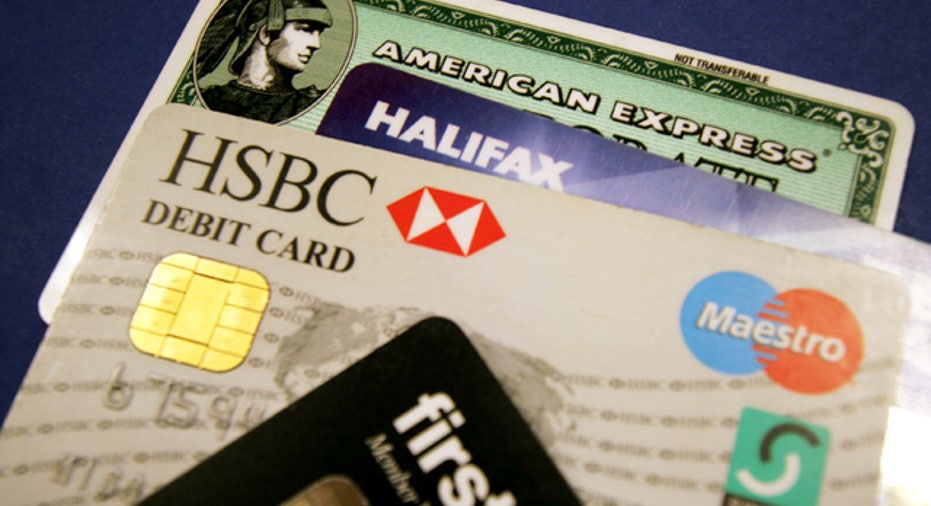 The same credit card issuers who dumped you or slashed your limit in recent years when they thought your credit score was too risky may suddenly be finding you more attractive. But how can you know if you should dive back into the relationship?
Data show banks are letting more consumers have access to credit, removing the velvet rope in front of what had become an increasingly exclusive club in the height of the recession. The credit bureau Equifax reports that the number of accounts opened for people with scores below 620 was up 60% in the first quarter of 2011 over the first quarter of 2010. As further proof, the Federal Reserve reported in its most recent survey of banks' senior loan officers that 20% of banks said they made it easier to get a credit card in the first quarter of 2011. That's double the percentage from the previous quarter.
So they want you back, but do you want them back? Maybe you're still too scarred from your previous breakup to begin a new relationship. Or maybe you've made peace with the past and are ready to dive back in. Either way, credit counselors and other industry experts offered these tips to help you sort it all out:
1. Get a copy of your credit report so you know where you stand: "You pay for what you don't know," says Thom Fox, community outreach director at Cambridge Credit Counseling Corp. in Agawam, Mass. "If there are errors that you don't know about, you could be charged higher interest rates. Terms may seem better than they were in the past, but what if they could be better?" Correct any errors before you look at offers. For more on how to get your free credit report, read "Free credit reports, How to get the actual free one."
2.Ask yourself why you're getting back into a credit card contract: The best reasons are to show lenders you can handle your card responsibly and repair your credit score, says David Beddoe, credit card counselor at American Financial Solutions in Seattle. "The one that scares me is, 'I need it to make ends meet.'" Saying you need a card for emergencies isn't the best reason either, Beddoe says. Building up a cash reserve is a better way to prepare for the unexpected without the high interest fees.
3. Know that "preapproved" really means "prescreened": Preapproval just means an issuer has given you a basic look. When you actually apply, they'll take a deeper dive into your credit, and an issuer just might end up telling you they have to increase the interest rate they're offering, Fox says.
4. Don't be swayed by the flashy message on the envelope: It's easy to get drawn in by today's offers of $200 gift cards or 50,000 bonus points when you sign up, says Ellen Schloemer, executive vice president at the Center for Responsible Lending. But take the time to study the contract. "Paying attention to the terms is really important. On the outside of the envelope, the offer is short, understandable and sexy -- and in the credit card contract, the terms are dense and boring and wonky. People tend to focus on one and not the other. It's not like you're getting that $200 gift card for free."
5. Be wary of offers for secured credit cards: These contracts typically ask for a deposit and then the issuer extends credit either equal to or based on a percentage of that deposit. They are often sent to people with low credit scores trying to rebuild their credit. However, secured credit offers may come with high fees upfront and after the fact, Schloemer says. "In some cases, it's a 900 number instead of an 800 number, so you're going to get charged even for the call to find out about the card. If you get a solicitation that says we can help you rebuild your credit, people should find out if they can qualify for an unsecured card first."
6. Don't be afraid to shop around -- or even to bargain: If one company is finding you attractive once again, there are likely more potential suitors. CreditCards.com's [Link?type=cccom&subdir=cardmatch&filename=index.php&text="CardMatch tool"%] will help you narrow down the field to the cards you're likely to qualify for. Or if you get an offer in the mail and you like parts of it but not others, contact the company. Creditors may have another card that better meets your needs with similar advantages, says John Fisher, CEO of  Take Charge America in Phoenix. You can question the interest rate offered, too. "You're probably going to see stuff in the low teens," Fisher says. "If you shop around, maybe 2-3 points lower than that. If you're getting something much higher than that, I would ask questions as to why you would pay 19 or 20 or 22%."
7. Be prepared for the hard sell for add-ons: Adding ID theft protection or credit monitoring "for pennies a day" may sound good, but it's often not worth the price, Schloemer says. These offers often come with a free trial period and people sign up and forget to cancel when the period is over and the charges kick in. Check to see if you're already covered. Sometimes a homeowners' policy includes ID theft protection. Some companies also offer protection for free.
8. Consult a credit counselor: Nonprofit credit counseling agencies aren't just for when you get in trouble. They can help you weigh your options before you get back into a credit contract, Fox says.
Consumers who fell out of favor with damaged credit may have emerged from the recession a bit more savvy. But before jumping back into a relationship with any credit card company, it's time to ask a very basic question, Beddoe says: "Why is it going to be different this time?"
More from CreditCards.com: