Eight public college presidents pay topping $1 million, study finds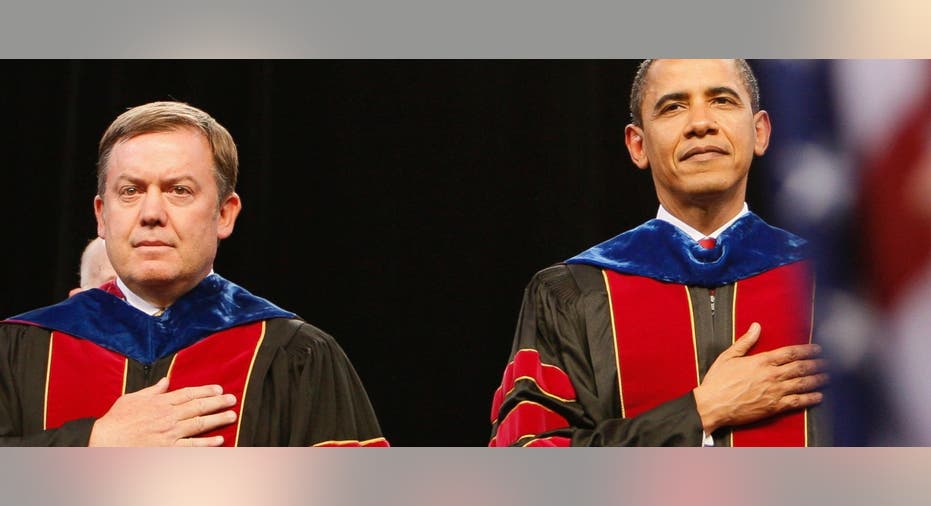 Presidents of U.S. public colleges and universities saw an earnings bump of 5.3% last year, with several of them topping $1 million a year, according to a new survey released Wednesday.
The Chronicle of Higher Education released their annual survey of more than 150 public college presidents and found that their average annual pay increased in fiscal year 2016 to $501,000.
Arizona State University's president Michael M. Crow took the top spot earning an estimated $1,554,058 last year, while University of Texas system's chancellor William H. McRaven was slightly behind at $1.5 million. Among the top earners were eight public university presidents whose total compensation exceeded $1 million--up from five presidents hitting 7 digits the year before.
According to The Chronicle, public university executives are typically paid less than their counterparts at private universities. In 2014 study, they found that almost 40 private colleges paid their chiefs at least $1 million, led by Wilmington University president Jack Varsalona at $5.4 million a year.
The Associate Press contributed to this report