Eight Extreme Cases of Insurance Fraud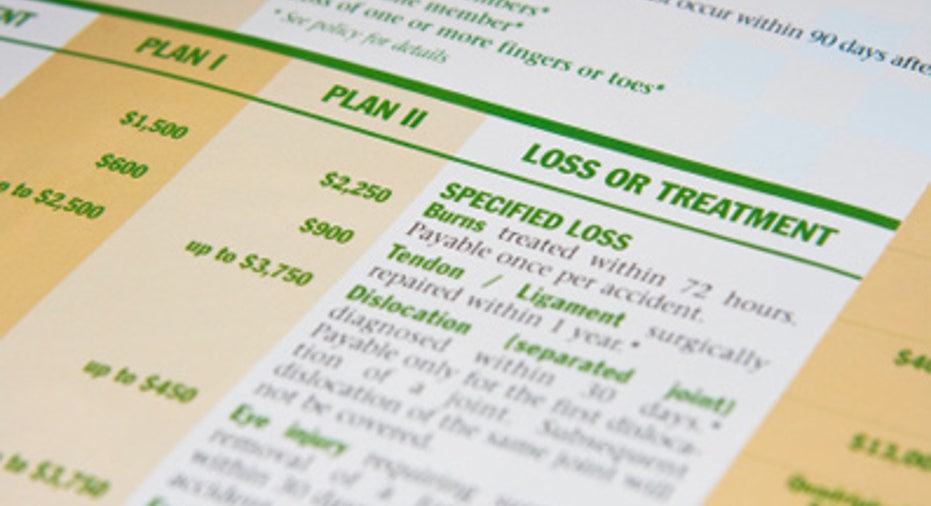 What do a rodent in a bowl of soup, a tricked-out street racer at the bottom of a lake, a foreclosure mysteriously set ablaze and a woman who died twice have in common?
They're all part of the outrageous world of insurance scams, in which cash-strapped policyholders, phony or unscrupulous insurance agents, desperate business owners and sundry con artists conspire to defraud insurers by filing inflated or outright bogus claims.
A victimless crime? Hardly.
"The Coalition Against Insurance Fraud conservatively estimates that insurance fraud costs $80 billion a year in stolen claims, not including the social costs," says James Quiggle, spokesman for the nonprofit coalition of insurers and consumer groups. "When you start adding in the lost productivity of businesses, the lost life savings of individuals and the cost to investigate and prosecute, the total figure is likely much higher."
From suspicious tainted-food claims to phony slip-and-falls, faked deaths to real murder, here are eight of the most desperate and devious insurance frauds from the coalition's Insurance Fraud Hall of Shame.
Behold the havoc wrought by insurance fraud on lives, property -- and ultimately your premiums.
Burning Down the House -- For Profit
High living had left Chicago grain futures executive Marc Thompson deeply in debt. In desperation, he torched his home for the $730,000 in insurance money. To make it appear a suicide, he led his 90-year-old mother Carmen downstairs, doused the basement with accelerant and tossed the match. Now Thompson's own future is secure -- for 190 years in federal prison.
Who would burn down their own home, not to mention their own mother, for the money? People caught unprepared for the worst recession in 80 years, that's who.
"People in small but increasing numbers were burning down their homes," says Quiggle. "Often the houses went up in smoke and flames just before the homes were to be foreclosed. People were upside-down on their mortgages, they felt cornered financially, and in acts of desperation, they burned down their own homes."
Lost property claims also surged as the economy tanked.
"People would report their stereo stolen; maybe it was worth $3,000 but they claimed it was worth $8,000. Diamond wedding and engagement rings started seriously getting lost. That kind of crime that could net you a few thousand dollars became more prevalent than ever," Quiggle says.
Fake Slip-and-Falls Gain Traction
Think the old fake slip-and-fall routine only works once? Think again.
Isabel Parker, the 72-year-old queen of the slip-and-fall scam, prostrated herself in department stores, supermarkets and liquor stores 49 times for claims totaling $500,000 during her long career, a sad byproduct of her gambling addiction.
Quiggle says gangs have taken a page from the growing staged auto accident playbook to target merchants big and small for staged slip-and-falls.
"They will claim soft-tissue injuries against one business after another, like a skeet shoot," he says. "They'll go from one business to the next, assuming that each insurer will simply pay the claim to get it out of their hair as a nuisance."
The gangs figure that since every business has its own insurance, the chances of getting caught are remote.
But thanks to the Insurance Services Office, or ISO, which runs an all-industry database of insurance claims, it's easier for insurers who subscribe to ISO to catch gangs in the act.
"When you can connect the dots electronically to where you suddenly see one person who has made 15 slip-and-falls in the past year, alarm bells start to go off," Quiggle says.
Vehicle Give-ups: Total Loss, Total Fraud
When Houston high school chemistry teacher Tramesha Lashon Fox grew tired of making the payments on her Chevy Malibu, she offered two failing students passing grades to torch her car for the insurance money. She was fired and served 90 days in jail.
"Vehicle give-ups were a very large trend when the economy tanked," says Quiggle.
It also has become a brazen plan B for street racers who wreck their rides.
"Street racing is mostly illegal, so if you bang up your car in a race, your insurance company is not going to pay," Quiggle says.
"One of the scams in street racing is, you wreck your car in an illegal race but then you claim that it was hit by a hit-and-run driver or you ran into a tree. You can get free repairs or even upgrades that way."
Some street racers set their car on fire or dump it in a lake or river for the insurance money.
"Of course, insurance companies have to look at the damage to see if it's consistent with the way the claimant said it happened," Quiggle says.
Fake Insurance, Fraudulent Repairs
Sometimes the policyholder is the victim of insurance fraud by grifters like James Lee Graff, who robbed some 30,000 people of more than $40 million in stolen health insurance premiums, leaving them to pay medical bills from their own pockets.
"That's the most prevalent agent scam," says Quiggles. "The client pays the agent the premium, expecting the agent to forward it on to the company. But instead, the agent pockets the money and issues a fake policy that looks real. But the client is completely uncovered."
Also beware the unscrupulous body shop, which will use substandard parts on a windshield, air bag or other repair, then send an inflated bill to your insurance company. Sure, your insurer may pay the bill. But is your vehicle safe to drive?
Bogus roofers and appraisers spring up like toadstools after severe weather, offering a new roof free, courtesy of your insurance company.
"They'll lie to the consumer that the roof has been seriously damaged," says Quiggle. "Sometimes they'll get up on the roof with a screwdriver and bang on the roof to make it look like hail damage."
Best move: Always call your agent before authorizing any policy-related work.
Waiter, There's a Mouse in My Soup!
Carla Patterson tried to tap a Virginia Cracker Barrel restaurant for a $500,000 insurance settlement after discovering a mouse in her vegetable soup. But the national chain investigated and found that the mouse had no soup in its lungs and had not been cooked. Patterson was sentenced to a year in prison.
"That's one form of extortion. Swindlers will target restaurants to make a quick windfall in the belief that the eatery doesn't want the negative publicity and will quietly pay the claim on the theory that the claimant isn't going to go to the media," Quiggle says.
What con artists don't know is that chain restaurants are wise to the risk of fake tainted-food claims and have tightened their food production procedures to combat such claims.
"If you claim that you found a worm in your soft drink, the company can go right back to its production procedures and determine with certainty that a worm never could have gotten into that drink," he says. "They go to great lengths to examine the claim to see if it's valid or not.
Life Insurers Anticipate Phony Deaths
Clayton Daniels was already on the run from the law when he and wife Molly dreamed up the perfect disappearing act: They dug up the grave of an elderly woman named Charlotte Davis, dressed her in Clayton's clothes, put her body in his car, set it on fire and pushed it off a cliff. Their goal: to fake Clayton's death so Molly could collect on his $110,000 life insurance policy.
Unfortunately for the Daniels, the insurance company insisted on a DNA test (it didn't match, naturally), investigators found that the fire had started in the driver's seat, and oh yes -- Clayton had resurfaced several weeks later with dyed hair and a mustache, introduced as Molly's new boyfriend, Jake Gregg. The scheme landed both in jail for many years.
"Life insurers take faked deaths very seriously, and it's not an uncommon crime," says Quiggle. "Faked deaths happen often enough that life insurers have very sophisticated investigations to chase after these claims. Why? Because the claims can be $500,000 to $1 million or more. They don't just plop that kind of money on the table."
'Pill Mills' are Built on Insurance Fraud
How expensive are "pill mills" to insurance companies? Consider just these three ex-operators:
Dr. Jorge Martinez, an Ohio pain management specialist, attempted to bilk insurance companies out of $60 million -- receiving about $12 million -- for narcotic drugs and expensive diagnostic tests he never performed. He fraudulently billed insurers for more than 100 patients a day for years. He's now serving life in prison.
California medical clinic operator Tam Vu Pham paid more than 5,000 healthy people to consent to have surgeries performed on them so he could bill insurers more than $96 million.
The $6 million in narcotics that flowed freely from the Wichita, Kan., pill mill run by Dr. Stephen Schneider led to 68 overdose deaths linked to insurer-paid prescriptions handed out by the doctor and his wife. The prescription for Dr. Schneider: 30 years in prison.
"Crooked pain clinics will hand out addictive painkillers like gumdrops to almost anyone who asks, and insurance companies are paying for all those addicts," says Quiggle. "Feeding narcotics to addicts on the street could cost insurers billions of dollars in money that they don't even know they're losing."
If one Insurance Scam is Good ...
Then there are those rare individuals who reason that if one insurance scam is good, two are even better.
Nicholas Di Puma of Walton, N.Y., was just such a dreamer. Di Puma torched his home and his convertible to collect on his homeowners and auto insurance.
According to Di Puma, it all started when pans on his stove ignited. After trying to extinguish the inferno with a rag, Di Puma said he threw the first pan out the door, where it landed in the backseat of his convertible. While en route to tossing the second pan outside, he tripped and the pan landed on his couch.
Unbelievable? That's what local law enforcement thought, too. He received five years of probation -- and no insurance benefits, of course.
"Many people do think of insurance fraud as a harmless prank or payback for perceived high premiums they've paid for years," says Quiggle. "On the other hand, you have crimes that are committed that no one ever knows about. People simply get away with insurance fraud. That figure never gets added to the true cost of insurance fraud."