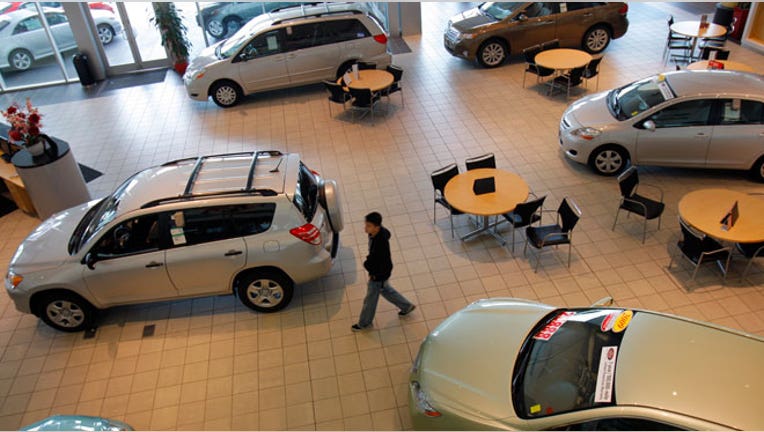 Getting a new car may be an exciting venture, but haggling with a dealer on price, is anything but.
Experts say knowing how to negotiate price is critical when buying a new or used car, but customers report this step being tedious and frustrating.
According to Edmunds.com president and COO Seth Berkowitz price transparency is a top customer request. The firm surveyed more than 10,000 people and 54% say they want a clear, set price when shopping for a car.
"In the past couple of years we have been receiving the same answer to the core question of what their largest unmet need is when shopping for a vehicle," Berkowitz says. "People don't understand why cars are different, and can't be bought like televisions and any other major consumer products."
In attempt to ease the aggravation, Edmunds.com launched the "Price Promise" program that allows buyers to search online for new and used cars and their exact price.
The program allows consumers to look at price listings for specific vehicles on Edmunds.com, and after entering their name, email and phone number, buyers can print out a dealer's guaranteed price for a car. Bringing out a printed certificate to a participating dealer will get you that exact price tag, according to Edmunds, and the service is free for customers.
Edmunds says the deal is a win-win situation for sellers and buyers because it allows consumers to lock in a price and dealers to view true market values for vehicles. The research database presented its new program to the Automotive Press Association this week.
Edmunds has a network of 6,400 dealers nationwide and will roll the program out nationally this summer. The pilot program had nearly 700 dealers enrolled and active customer participation, Berkowitz says. By years' end, he anticipates about 2,000 dealers participating in the program across the country.
"They are almost invariably all franchised car dealers, and most have used car operations," he says. "We had tens of thousands of customers in the pilot program, but it takes 90 or 120 days to see results through new car registrations. But of the cars people purchased, 17% matched directly the certificate they see on the site."
The Price Promise program allows consumers to see true market value pricing based on the average price being paid on cars in the area by ZIP code, tied to specific makes and models.
"This is true market value for any car in any market," says Jeannine Fallon, executive director of Edmunds Corporate Communications. "Dealers can use the pricing tool to set a price they think is fair, and many of them are pricing just below the true market value."