ECB's Draghi says G20 must reaffirm commitment to open trade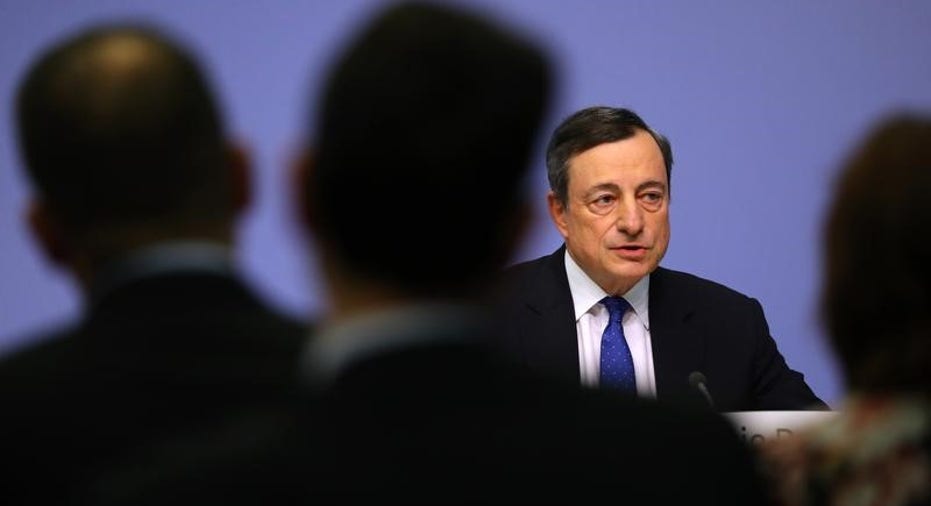 The Group of 20 major world economies should reaffirm its commitment to open trade when it meets in mid-March, European Central Bank President Mario Draghi said on Thursday, after rumors it may drop a reference to opposing protectionism.
Draghi also said the G20 should also retain its commitment to not using exchange rates to enhance competitiveness.
"It's quite important that the G20 reaffirms this commitment," Draghi said at a news conference after the ECB's policy meeting.
"I was commenting before on the commitments concerning the exchange rates. I think I can say the same about the commitments of keeping open trade. They have been the pillars of prosperity for many, many years -- many decades," he said.
An early draft of the communique for the March 17-18 meeting suggested the G20 finance ministers and central bankers may no longer explicitly reject protectionism or competitive currency devaluations, after the U.S. accused some trade partners, including Germany, of exploiting a weak currency.
Asked about the communique, Draghi said: "I know of the rumors but I don't know what to say about that, where they come from, whether they're true or not."
Finance ministers and central bank heads from the G20 will meet on March 17-18 in the German town of Baden Baden to discuss the world economy.
(Writing by Hugh Lawson; Editing by Catherine Evans)