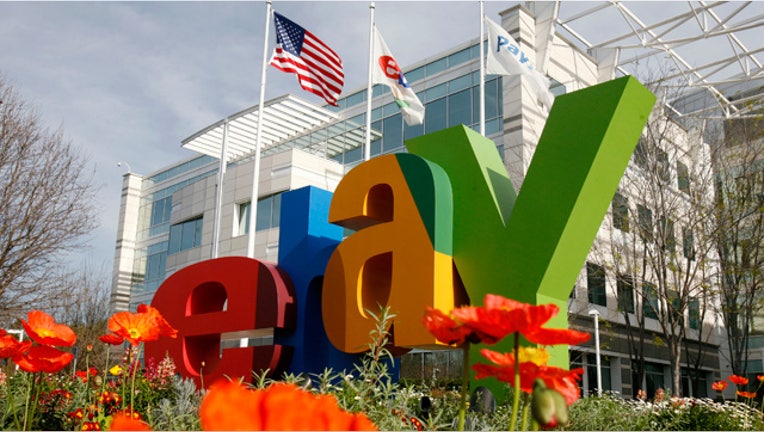 E-commerce giant eBay Inc. (NASDAQ:EBAY) posted a first-quarter profit that rose 20% on strong revenue growth, and gave guidance that was mostly above estimates, sending shares higher in after-hours trading.
The online auction site forecast adjusted full-year earnings in the range of $2.30 to $2.35 a share on revenue between $13.8 billion and $14.1 billion. Second-quarter earnings are expected in the range of 53 to 55 cents a share on revenue between $3.25 billion and $3.35 billion. That compares with the Street's expectations for full-year earnings of $2.30 on $13.85 billion in sales and second-quarter earnings of 54 cents on revenue of $3.36 billion.
In the first quarter the company saw net income of $570 million, or 44 cents a share, up from year-ago profit of $476 million and 36 cents a share.
On an adjusted basis, earnings rose to 55 cents a share, compared with 47 cents one year ago.
The company reported revenue that rose 29% to $3.3 billion, up from last year's sales of $2.55 billion. Revenue increased in both of eBay's large corporate divisions, the Marketplaces and Paypal business segments, to $1.73 billion and $1.31 billion, respectively, as the company's GSI revenue came in at $237 million. Payments-processor Paypal continued its strong growth, ending the first quarter with a 32% increase in revenue, year-over-year, and a 12% increase in active registered user accounts, to 110 million.
Analysts had predicted earnings of 52 cents a share on total revenue of $3.15 billion, according to a poll by Thomson Reuters.
"We believe that innovation in retail today is technology driven, and consumers are embracing smarter, easier, better ways to shop," said eBay Inc. President and CEO John Donahoe, in a statement. "We are enabling commerce in this new retail environment, supporting and partnering with sellers of all sizes and giving consumers worldwide the ability to shop anytime, anywhere, for whatever they want."
Shares of eBay fell 21 cents, or half a percent, in Wednesday's session, settling at $35.87 before the stock surged more than 5% following the announcement of first-quarter results. Year-to-date, the stock is up 18.3%, outperforming competitor Amazon.com (NASDAQ:AMZN), which is up 10.4% so far this year.