EBay Starts Tech Earnings Season With Narrow Beat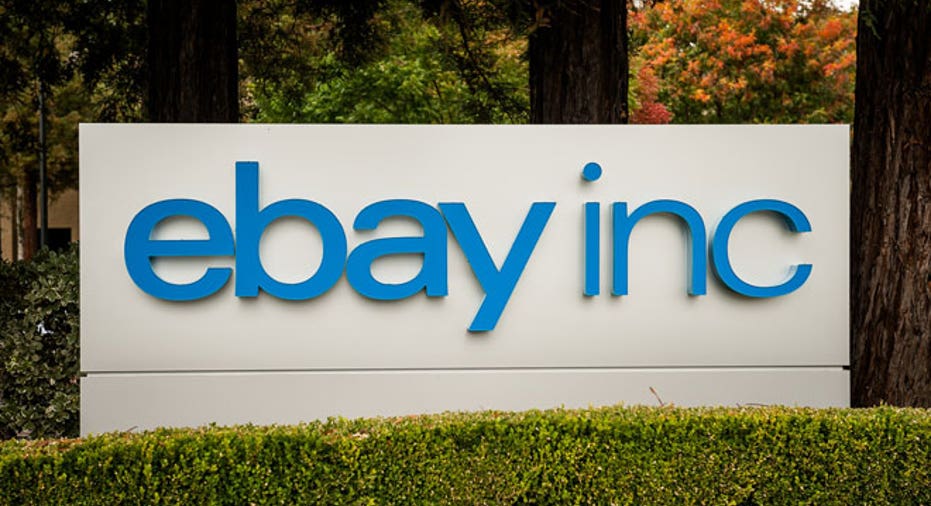 Kicking off tech earnings season, eBay (NASDAQ:EBAY) revealed fourth-quarter results on Wednesday that narrowly topped estimates, but also issued a cautious outlook for the first quarter of 2013.
After initially coming under pressure, shares of the global commerce platform and payments company ticked slightly higher in extended trading.
EBay said it earned $927 million, or 70 cents a share, last quarter, compared with $1.23 billion, or 60 cents a share, a year earlier. Analysts had been calling for EPS of 69 cents.
Net revenue rose 18% to $3.99 billion, narrowly topping the Street's view of $3.98 billion.
"We had a great finish to an excellent year, with fourth quarter results exceeding our expectations," CEO John Donahoe said in a statement. "EBay Marketplaces in particular had a terrific fourth quarter, with growth in the U.S. accelerating three points, outpacing ecommerce."
EBay's fourth-quarter results were boosted by a 16% jump in eBay marketplaces net revenue to $2.05 billion. Gross merchandise volume, excluding vehicles, gained 16% to $19.11 billion.
Payments net revenue soared 24% to $1.54 billion last quarter, highlighted by a 24% leap in total payment volume to $41.47 billion.
The company also continues to build out its mobile offerings, doubling its annual mobile volume to $13 billion. EBay said PayPal handled nearly $14 billion in mobile payment volume in 2012, tripling the volume from 2011.
However, eBay's outlook may give some shareholders pause. The company projected first-quarter non-GAAP EPS of 60 cents to 62 cents, compared with consensus calls from analysts for 63 cents. Revenue is seen ranging between $3.65 billion to $3.75 billion, which would trail the Street's view of $3.80 billion.
Management also forecasted 2013 non-GAAP EPS of $2.70 to $2.75 on revenue of $16 billion to $16.5 billion. By comparison, Wall Street had been anticipating full-year EPS of $2.74 on revenue of $16.3 billion.
EBay said it expects both its mobile and PayPal mobile to services to exceed $20 billion in volume in 2013.
PayPal ended the fourth quarter with about 123 million registered accounts, adding almost two million accounts a month in the quarter.
San Jose-based eBay gained 0.43% to $53.13 in after-hours trading Wednesday evening, putting the stock on track to extend its 73% surge over the past 12 months.