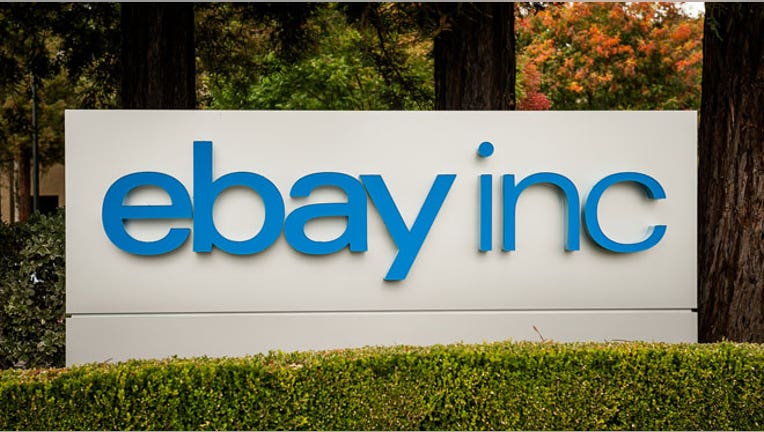 EBay's (NASDAQ:EBAY) revenue jumped 14% in the first quarter as the online auction and payment site surpassed Wall Street's earnings expectations.
Net revenue rose to $4.3 billion during the period, up from $3.7 billion a year ago.
Excluding a large one-time tax charge, the company reported adjusted net income of $899 million, or 70 cents per share, compared with earnings of $829 million, or 63 cents a share, during the same period in 2013.
Wall Street analysts had forecast earnings last quarter of 67 cents a share on revenue of $4.23 billion.
Including a $3 billion tax charge and other expenses, eBay reported a loss of $2.33 billion.
EBay's shares were down 3.1% at $52.85 in extended trading.
"We delivered a strong first quarter, with enabled commerce volume up 24% and revenue up 14%," said eBay President and CEO John Donahoe in a statement.
PayPal, the company's online payment platform, saw its net total payment volume grow 27% with Merchant Services volume up 32%. The payment unit's revenue grew to $1.8 billion, while users of the platform rose by 5.8 million active registered accounts to end the quarter at 148 million, up 16%.
Donahoe is recently removed from a battle with activist investor Carl Icahn, who fought a very public battle seeking to have eBay split the PayPal division into a separate unit, saying the two entities would be more valuable to shareholders.
But Donahoe argued the company is more valuable as a single business and Icahn backed down earlier this month.
EBay's marketplaces gross merchandise volume grew 12%, with U.S. volume up 11% and international up 13%. Revenue for the unit grew to $2.2 billion. Marketplaces gained 4.7 million new buyers to end the quarter with 145 million active buyers, up 14%.
For the full year, eBay held to its revenue and per-share earnings outlook, excluding certain costs.