Eastman Kodak Unloads Imaging Businesses to U.K. Retirees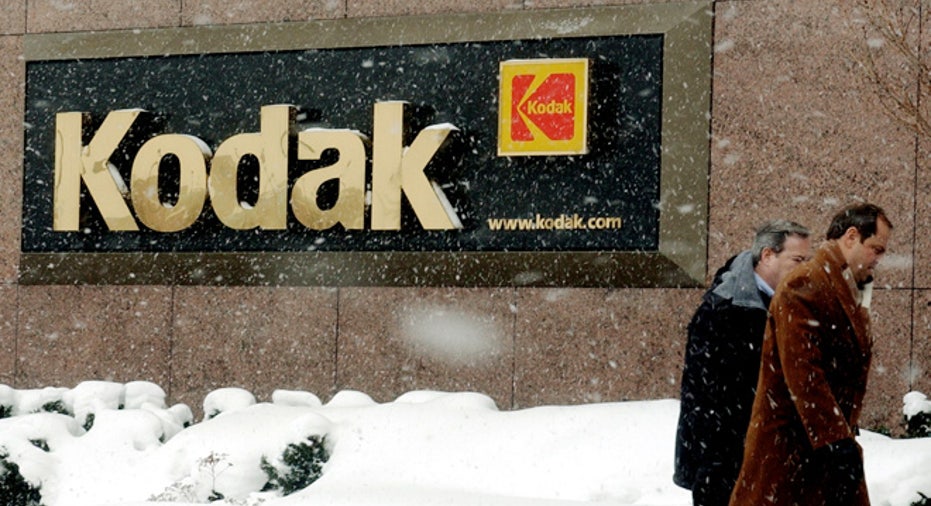 Eastman Kodak revealed a deal on Monday to spin off its iconic camera-film business to U.K. retirees, in a move aimed at wiping out $2.8 billion in pension obligations.
The transaction could pave the way for Kodak, which filed for bankruptcy in January 2012, to emerge from Chapter 11 proceedings later this year.
"In one comprehensive transaction, Kodak will realize its previously announced intention to divest its Personalized Imaging and Document Imaging businesses and settle its largest legacy liability," Kodak CEO Antonio Perez said in a statement.
Perez said the deal resolves all potential claims worldwide and gives Kodak the liquidity needed to escape from bankruptcy proceedings.
Under the terms of the deal, Kodak will hand control of its flagship camera-film business to the U.K. Kodak Pension Plan, or KPP, in exchange for erasing $2.8 billion of claims and a cash and non-cash consideration of $650 million.
"We are very pleased with the transaction, the value it creates for our stakeholders, and the dedication and creativity of KPP that made it possible to achieve this extraordinary result," Perez said.
The deal has been approved by the U.K. Pensions Regulator, but is still subject to review by the U.S. Bankruptcy Court. Kodak said it plans to file a draft Chapter 11 plan with the court on Tuesday and to request approval of the KPP settlement "promptly thereafter."
"This settlement gives the KPP members greatly improved future prospects whilst being good for Kodak's employees, its creditors and for U.K. businesses," said Steven Ross, chairman of KPP. "The businesses that we are acquiring will deliver long-term cash flows to support the plan's obligations."