East Coast Wings & Grill Plans to be 'Super' for the 'Big Game'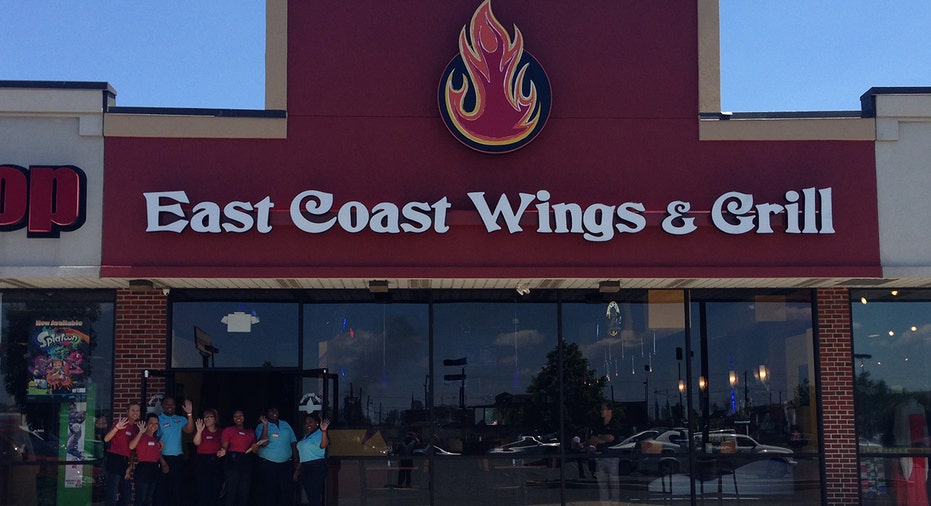 In this Salute to American Success, we're taking a look at East Coast Wings & Grill. This casual restaurant franchise's specialty is its Buffalo-style wing menu. In the mid-1990s, the business consisted of only one location. In 2001, the lone restaurant was acquired by Sam Ballas and Steve Kontos.
In the early 2000s, Sam Ballas, who grew up in the restaurant industry, decided to research the franchise model after buying the concept of East Coast Wings.
"I took what I knew growing up as a kid in the food business and used that to my advantage," Ballas said. "Nobody in my family had tackled the franchise model."
Eventually, in 2007, Ballas, a self-described "numbers guy," took note of the current economic situation in the U.S. and felt something wasn't right.
"We had our annual conference in [early] 2008," he said. "The keynote address was about building up your cash flow model. Something just didn't feel right. There was too much movement in things we were tracking."
When the recession hit shortly thereafter, Ballas was confident that his business would be okay.
"When the stuff hit the fan in 2008, we felt really good that our system was well informed months and months prior that something was coming," he said. "The fine-dining industry was troubled; stuff was closing by the day. We were able to drive our brand's food cost down… we went to folks, who wouldn't give us the time of day earlier, to negotiate."
He added: "That was a huge win for the brand and a huge win for the franchisee. The recession was sort of a blessing to us."
One key to the company's success is its use of unit-level economics to keep track of all transactions.
Today, the company has approximately 37 additional stores in the pipeline, according to Ballas, who wants to see steady 20% growth each year.
"Everyone's got a bad day, bad month," he said. "If you can grow 20% unit growth per year, you're a quality brand."
With Super Bowl 50 right around the corner, East Coast Wings & Grill is gearing up for a "super" busy day.
"Our store volumes in most locations are so big they have to shut down dining rooms to patrons," Ballas said. "Business definitely spikes, especially with the [Carolina] Panthers in the big game. When they do well, it's good for us."
Despite the movement towards a healthier food trend in America, the company isn't going to stray too far from its roots.
"We tested the gluten process, but opted to be more honest with consumers and patrons and tell them we can't do that concept the right way," Ballas said. "Wings are here to stay. Everybody has got them, all types of restaurants. What will differentiate you is consistencies and taste profiles."