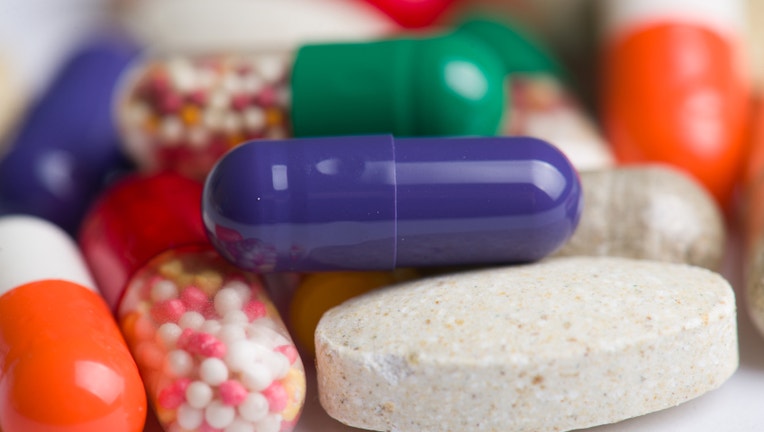 Gilead Sciences' $84,000 treatment for hepatitis C, Sovaldi, has broken the sales record for drug launches and caused a backlash among insurers concerned by the cost. Before the Sovaldi outcry, U.S. insurers and doctors made limited attempts to curb the rising cost of novel medicines.
Here is a timeline of drug pricing clashes:
Late 2012 - France's Sanofi and U.S.-based Regeneron Pharmaceuticals drop the price on cancer drug Zaltrap after a prominent hospital, New York's Memorial Sloan Kettering Cancer Center, refuses to use it, saying it worked no better than a similar, cheaper drug.
December 6, 2013 - Gilead receives approval from the U.S. Food & Drug Administration for new hepatitis C medication Sovaldi and announces it will charge $84,000 for the typical course of treatment.
January 2014 - Express Scripts, which manages drug benefits programs, for the first time drops 48 brand-name drugs and pieces of equipment from its recommended list of approved drugs because there were more affordable, clinically equivalent alternatives available. It is the most comprehensive decision to drop drugs from a large formulary to date.
March 4, 2014 - Molina Healthcare, a small California Medicaid insurer, starts a public campaign about the price of Sovaldi, saying it cannot afford to pay for the treatment and asking California and other states to set aside money to do so.
March 21, 2014 - U.S. Representative Henry Waxman calls for an investigation of Sovaldi pricing. Waxman, a Democrat who helped build a government buying program for HIV drugs more than two decades ago, asks Gilead to justify prices that will fall to the taxpayers who support government insurance programs including Medicaid, Medicare, the Veterans Affairs Bureau and the federal and state prison systems. Shares in Gilead and other top names in biotechnology fall on fears the industry as a whole will face resistance to ever-higher drug prices.
March 31, 2014 - Global sales of Sovaldi reach $2.3 billion in the first three months on the market, a record launch for any drug. At least 30,000 patients have used the medicine. Wall Street expects sales for 2014 to top $8 billion.
April 2, 2014 - California's Kaiser Permanente hospital-insurer system calls Sovaldi's price "outrageous" and says Gilead has not cut it a big enough discount.
April 9, 2014 - The World Health Organization calls for a "concerted effort" to drive down the cost of new hepatitis C drugs that offer a cure but are unaffordable for most infected people worldwide.
April 11, 2014 - Texas delays a decision on imposing strict limits on Sovaldi in its Medicaid health plan for the poor, at the urging of outside advisers. The move delays access to the drug in the state Medicaid program until at least August.
April 17, 2014 - UnitedHealth Group Inc, the largest U.S. health insurer, makes an unusual move by detailing the unexpected costs of a single drug, Sovaldi, during the first quarter.
April 18, 2014 - Biogen prices hemophilia drug Alprolix in the same range as existing, but less convenient products, in order to gain market share.
May 21, 2014 - The nation's largest insurer group calls on payers and drugmakers to solve the drug pricing problem posed by Sovaldi before the U.S. government gets involved. The pharmacy industry says the insurance system needs to be reformed.