Early Retail Promotions Expected to Dilute Black Friday Sales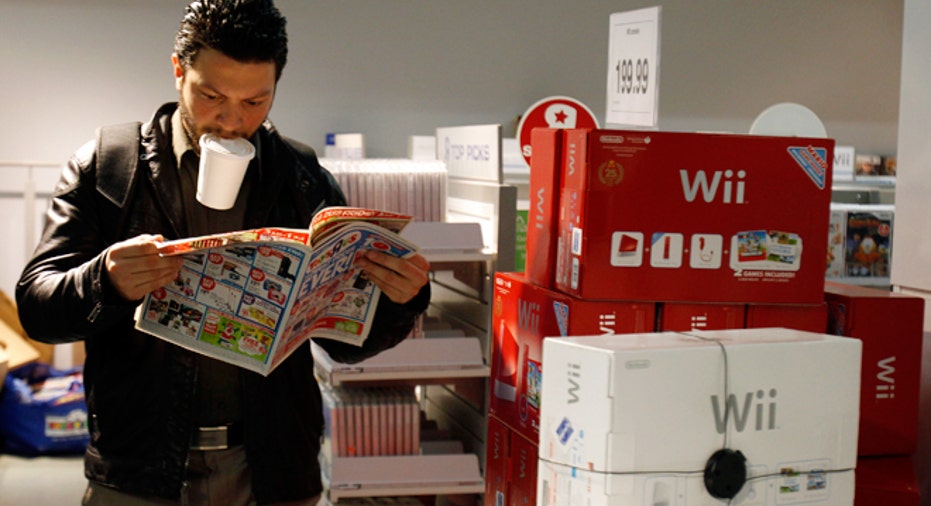 Black Friday has taken on a new, grayer shade this year, watered down by retail promotions that are staggered over a wider period and heavier competition from internet shopping.
As many as 152 million people plan to shop this coming weekend, up 10 percent from last year and the biggest expected turnout ever, a National Retail Federation survey showed. Some 34 percent of shoppers said they plan to shop on Black Friday, the day after Thanksgiving, up from 31 percent last year and 26 percent in 2009, according to a separate survey from International Council of Shopping Centers.
A big question is how much of the shopping will spill into Thanksgiving Day itself. Stores are opening earlier than ever, with two of the biggest, Walmart Stores Inc. and Toys R Us, unveiling their deals to customers on Thanksgiving night. Other major retailers, including Target Corp., Macy's Inc., Best Buy Co. and Kohl's Corp., plan midnight openings.
Black Friday sales are forecast to rise 1.6 percent this year, slower from a 3.8 percent increase in 2010 and a 1.9 percent gain in 2009, according to a survey of retail chief marketing officers by tax and consulting firm BDO.
Amazon.com Inc. also looms large, giving consumers the opportunity to shop for bargains in their pajamas, before or after the turkey.
While Black Friday doesn't a season make, it helps set the tone for retailers throughout the holiday. For the eighth year in a row, Black Friday will remain the No. 1 sales and traffic day in the holiday shopping season, according to retail foot-traffic tracker ShopperTrak. The other top four sales days are likely to land in the week prior to Christmas, ShopperTrak data indicate.
Michael Niemira, the chief economist for the ICSC, estimates Black Friday itself to represent 10 percent of November sales at shopping centers and four percent of November and December sales combined.
It is a year that requires extra effort by brick-and-mortar retailers, given high unemployment, low consumer confidence and worries about debt. Walmart reintroduced layaway programs and is giving a bigger time window for price-matching guarantees. The retail behemoth also set up holiday displays earlier than usual to capture dollars ahead of the crowd.
As usual, "door-buster" promotions for Black Friday lean heavily toward electronics, with steep discounts being offered on HDTVs, videogame consoles, laptops, Blu-ray DVD players, cameras and the like.
The weather is generally expected to cooperate, with no big storms in the forecast for Black Friday or the weekend, according to Planalytics, which monitors weather patterns. "But because it will be warmer in most parts of the country demand for seasonal items like sweaters and outerwear will be negatively impacted," Planalytics spokesman Evan Gold said.