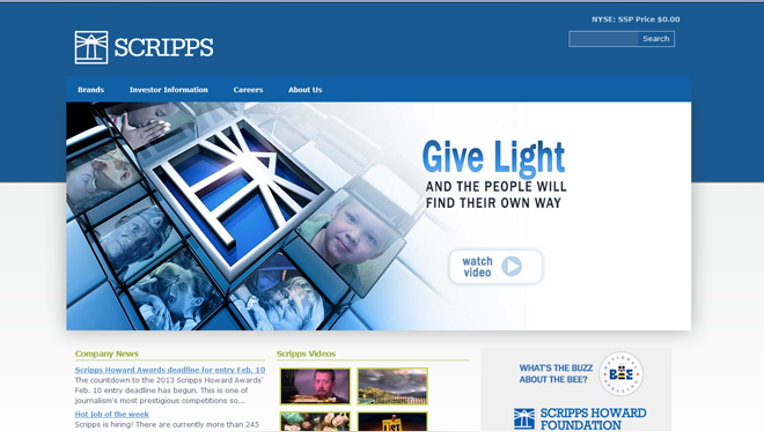 E.W. Scripps (NYSE:SSP) said Monday it agreed to buy two television stations in Detroit and Buffalo, N.Y., from Granite Broadcasting for $110 million in cash.
The company, whose portfolio includes local newspapers and 19 TV networks, is acquiring an ABC affiliate in Buffalo, WKBW, and a MyNetworkTV affiliate in Detroit, WMYD. Scripps already owns an ABC affiliate in Detroit, the company's largest station.
Scripps has been under pressure from a decline in print advertising, leading the Cincinnati-based media company to cut costs and strengthen its focus on digital media.
The deal with Granite Broadcasting will give Scripps 11 ABC affiliates across the country that reach 12% of all U.S. households, the largest reach among station groups. Scripps' total market reach will be nearly 14% once the acquisition is completed, which is expected in the second quarter.
Scripps also signed a time-brokerage agreement to provide Granite Broadcasting with daily programming for Detroit's WMYD until the transaction closes.
"These stations in Detroit and Buffalo will contribute strong cash flow to our core business, expand our reach in one of our best markets, and expand our TV footprint in partnership with ABC," said Rich Boehne, chairman and CEO of Scripps.
Shares ticked 14 cents higher to $18.68 in early morning trading.