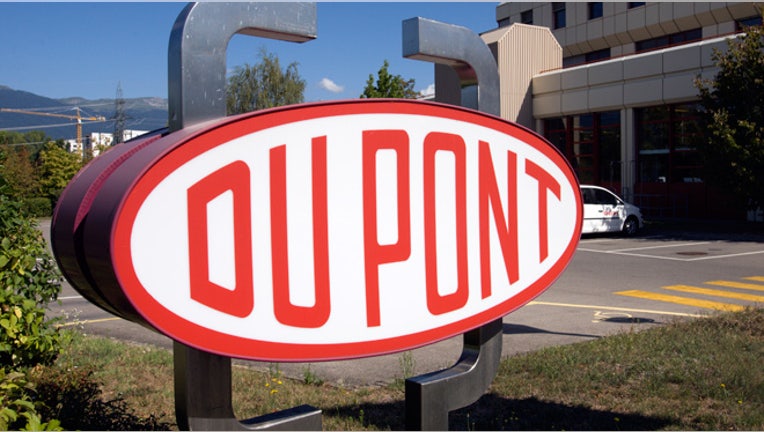 DuPont (NYSE:DD) highlighted Wall Street's economic fears on Tuesday by disclosing a deeper-than-expected 98% plunge in third-quarter earnings, a tepid profit outlook for 2012 and plans to axe 1,500 jobs.
The gloomy news from the blue-chip chemical giant sent its shares tumbling about 7% in premarket trading and also helped drive U.S. stock futures sharply lower.
Wilmington, Del.-based DuPont said it earned $10 million, or 1 cent a share, last quarter, compared with a profit of $452 million, or 48 cents a share, a year earlier. Excluding one-time items, it earned 32 cents a share, significantly worse than consensus calls from analysts for 46 cents.
Revenue slumped 9% to $7.4 billion, well below the Street's view of $8.15 billion. Sales were impacted by 4% by negative currency impact. Volumes shrank 5% amid the slowing global economy.
DuPont's revenue shrank around the world, highlighted by a 15% tumble in Europe, the Middle East and Africa to $1.6 billion and a 15% drop in the Asia Pacific to $1.9 billion.
Sales in U.S. and Canada fell 4% to $2.5 billion, compared with a 1% dip in Latin America to $1.4 billion.
DuPont also downgraded its 2012 earnings targets, projecting non-GAAP EPS of $3.25 to $3.30. Even the upper end of that new range would badly miss the Street's view of $3.93.
To combat the tough economic environment, DuPont said it is launching a new restructuring plan that includes eliminating 1,500 positions around the world in the next 12 to 18 months.
DuPont said it expects the cost-cutting moves to generate savings of about $450 million, including eliminating corporate costs supporting its performance coatings business, which it sold in August for about $4.9 billion in cash.
"Today, we are taking additional actions to improve competitiveness and accelerate market-driven innovation and growth by fine-tuning the organization, eliminating costs and expanding beyond our everyday focus on productivity," CEO Ellen Kullman said in a statement.
Still, Wall Street punished DuPont for the disappointing news, driving its shares down 6.75% to $46.40 ahead of Tuesday's opening bell. The losses threaten to wipe out DuPont's 2012 gain of about 8.5%.