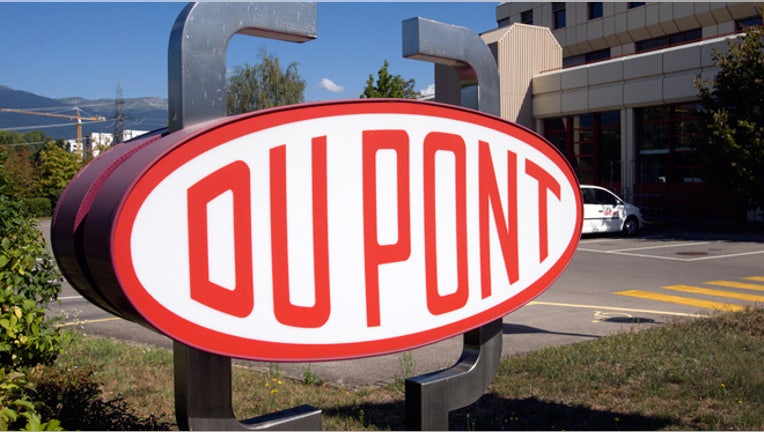 DuPont (NYSE:DD) beat the Street on Tuesday with a 3.2% decline in second-quarter earnings, but the manufacturing giant's sales grew less than expected and it issued a cautious outlook on the rest of the year.
Like many multinational companies this earnings season, DuPont's results underscore shrinking demand as global growth slows and the fallout from the stronger value of the U.S. dollar.
Shares of DuPont retreated almost 1% ahead of Tuesday's opening bell.
The Wilmington, Del.-based company said it earned $1.18 billion, or $1.25 a share, last quarter, compared with a profit of $1.22 billion, or $1.29 a share, a year earlier. Excluding one-time items, it earned $1.48 a share, besting estimates from analysts for $1.46.
Revenue rose 7.2% to $11 billion, but trailed the Street's view of $11.27 billion. Volumes retreated 1% and currency headwinds hurt sales by 3%.
"Our agriculture, food and bioscience businesses are performing exceptionally well globally, and our advanced materials businesses are achieving solid results despite slower growth in some key markets and continued weakness in Europe," CEO Ellen Kullman said in a statement.
DuPont has grown more cautious on 2012, saying it expects full-year non-GAAP EPS to skew toward the lower end of its $4.20 to $4.40 view. Analysts had already been cautious, calling for EPS of $4.25.
The blue-chip company cited "uncertainties" with macroeconomics, currency impact and expectations for a higher tax rate.
Underscoring the uncertainty, DuPont said sales in its Europe, Middle East and Africa segment shrank by 2% last quarter to $2.5 billion. Currency effects hurt sales by 7% as the euro plummeted amid the worsening sovereign debt crisis in Europe.
On the other hand, DuPont said sales in the U.S. and Canada jumped 12% to $5 billion. Latin America enjoyed a 14% leap in sales to $1.1 billion and Asia Pacific sales rose 5% to $2.4 billion.
Shares of DuPont, which have rallied just over 6% so far this year, dropped 0.84% to $48.30 in premarket action.