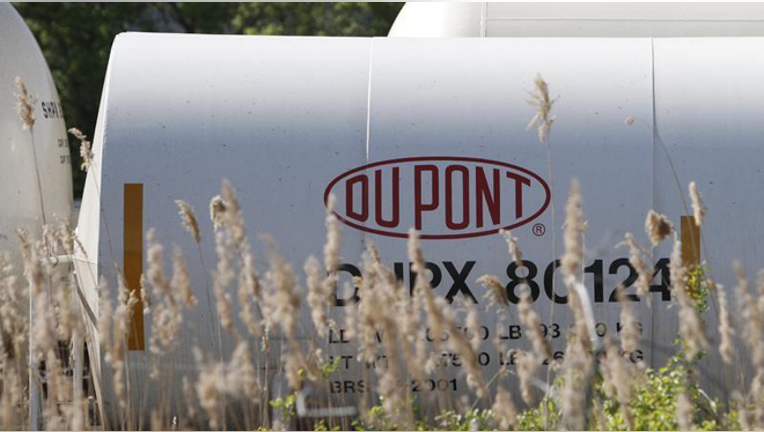 DuPont (NYSE:DD) lowered its outlook for the year in response to weak second-quarter results for the company's agriculture business.
DuPont said Thursday it expects second-quarter operating earnings to slip moderately below the $1.28 a share recorded in the same period last year. The chemicals and agriculture giant now sees operating earnings of $4 to $4.10 a share in fiscal 2014, down from its prior view of $4.20 to $4.45 a share. Per-share earnings from continuing operations are projected to check in between $3.82 and $3.92.
Sales of corn seeds have missed expectations, and DuPont plans to book higher-than-anticipated inventory write-downs. Herbicide sales were hampered by weather impacts.
Wilmington, Del.-based DuPont added that soybeans are an area of strength, but the higher volume will not fully offset weakness in corn. The company believes its next generation of soybean products will attract strong demand.
Meanwhile, DuPont's performance chemicals business was affected by lower-than-expected selling prices in refrigerants for mobile and stationary applications.
"While 2014 is a transition year in agriculture, the revisions to the outlook we made today do not meet the expectations we set for our agriculture segment or for the company," DuPont chair and chief executive Ellen Kullman said in a statement.
Also on Thursday, DuPont disclosed plans to book an after-tax restructuring charge of 20 cents a share in the second quarter. The write-down is connected to DuPont's efforts to streamline its operations leading into the separation of its performance chemicals unit. The spin-off is expected to occur in mid-2015.
DuPont, which expects to generate $1 billion in savings by the end of 2019, saw its first-quarter earnings fall 57% on weak seed and chemical sales.
Shares dropped 1.9% to $66.44 in after-hours trading.