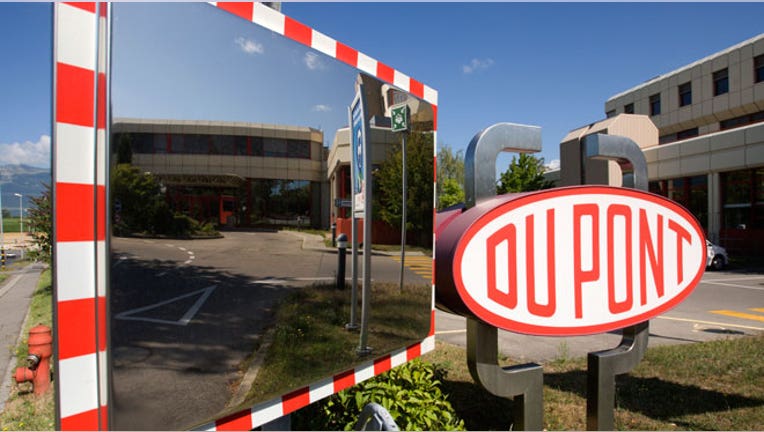 DuPont (NYSE:DD) said on Thursday it will spin off its titanium dioxide unit into a separately traded public company within 18 months, bowing to intense pressure from Wall Street to divest the volatile business.
Spinning off the performance chemicals business, which also sells refrigerants, would allow DuPont to focus more on specialty materials and agriculture, two growth areas.
The unit makes titanium dioxide, a popular pigment found in products ranging from car paint to sunscreen. Prices for the product, which alone accounted more than a fifth of the company's 2012 revenue, have been on a roller-coaster for the past several years, wildly affecting DuPont's profit and stock price.
"Investors love the business on the way up," DuPont Chief Executive Ellen Kullman said in a 2012 interview with Reuters about the unit. "But investors don't like the turns. Turns are hard to predict in the Ti02 market."
Investors have agitated for months about DuPont's low stock price compared with those of rivals Monsanto (NYSE:MON) and BASF (TICKER:BASF). While DuPont is the second-largest seed maker after Monsanto, its stock trades at a large discount to its rival.
Earlier this summer Trian Fund Management, headed by Nelson Peltz, disclosed a stake of 5.78 million shares in DuPont, saying the stock was undervalued and had potential to grow.
DuPont said its existing shareholders will own 100 percent of the performance chemicals business after the spinoff. The spinoff would likely reduce fourth-quarter earnings by a penny to 2 cents per share.
Executives have not been chosen for the new unit, though existing unit leaders, including Executive Vice President Mark Vergnano, are likely to remain, the DuPont's chief financial officer, Nick Fanandakis, said in an interview.
Kullman will remain DuPont's CEO and no job cuts are planned for the unit's 7,500 workers, he said.
The spinoff will take 18 months to review unit financials, audit them, and separate other business functions, Fanandakis said.
"There's a lot of things that have to be done," he said.
The combined quarterly dividend payments of both DuPont and the spun-off company will equal the currently quarterly payout of 45 cents, DuPont said in a statement.
"It's not cutting (the dividend), it's reapportioning," Fanandakis said.
Shares of DuPont rose 3 percent to $63.20 in after-hours trading. The stock has gained 37 percent so far this year.
(Reporting by Ernest Scheyder; Editing by Phil Berlowitz and Steve Orlofsky)