Dunkin' President Out After Just Four Months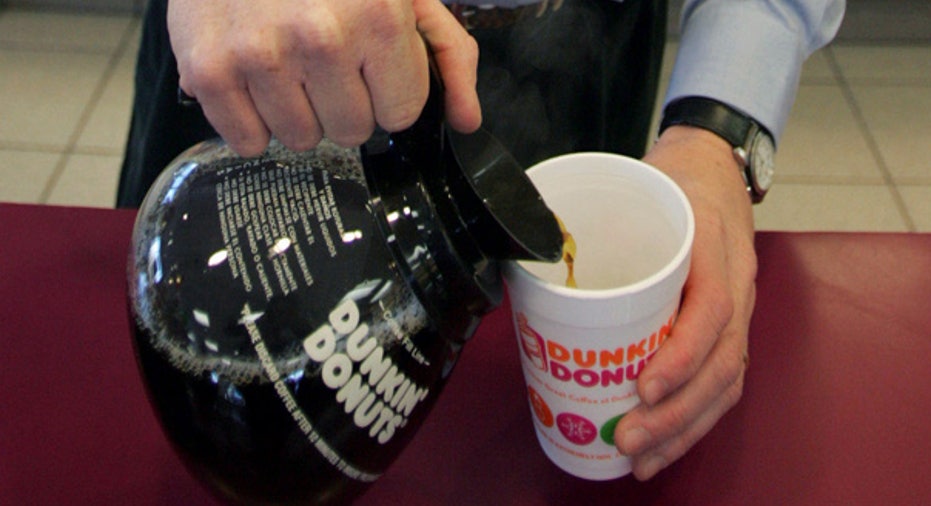 Dunkin' Brands Group Inc said on Friday that Neal Yanofsky is leaving after just four months as its international president.
"We mutually agreed that this was not a good fit for Neal or Dunkin' Brands, and we will not disclose any further details," a company spokesman said.
The owner of the Dunkin' Donuts and Baskin-Robbins chains, which went public in July, said it was searching for a replacement.
In the meantime, Dunkin' Donuts International will report to Chief Executive Officer Nigel Travis, and Baskin-Robbins International will report to Chief Financial Officer Neil Moses.
Not too long ago, Travis praised Yanofsky.
"Neal is a strategic thinker with a demonstrated ability to build successful companies," Travis said in a May 10 statement announcing Yanofsky joining the company. "His vast knowledge of operations, finance and marketing make him ideally suited to lead our international operations, drive profitable growth and enhance support for our franchisees around the world."
Yanofsky previously was CEO of Generation Mobile, a venture-backed retailer of wireless products and services. Before that, his roles included president of Panera Bread Co , where Dunkin' said he helped more than double the number of restaurants in five years, and chief marketing officer of Au Bon Pain.
Dunkin' also made some marketing changes as it tries to support its international growth efforts. It plans to add 450 to 500 net new restaurants outside of the United States this year to the almost 7,000 international spots that it already has.
Chief Global Marketing and Innovation Officer John Costello will assume direct responsibility for worldwide marketing and product innovation for both brands. Paul Reynish, formerly Baskin-Robbins international marketing vice president, was promoted to chief marketing officer of Dunkin' Brands International, reporting to Costello.
Shares of Dunkin' were up 0.5 percent at $27.45 in early trading on Friday.