Dunkin' Brands Files for IPO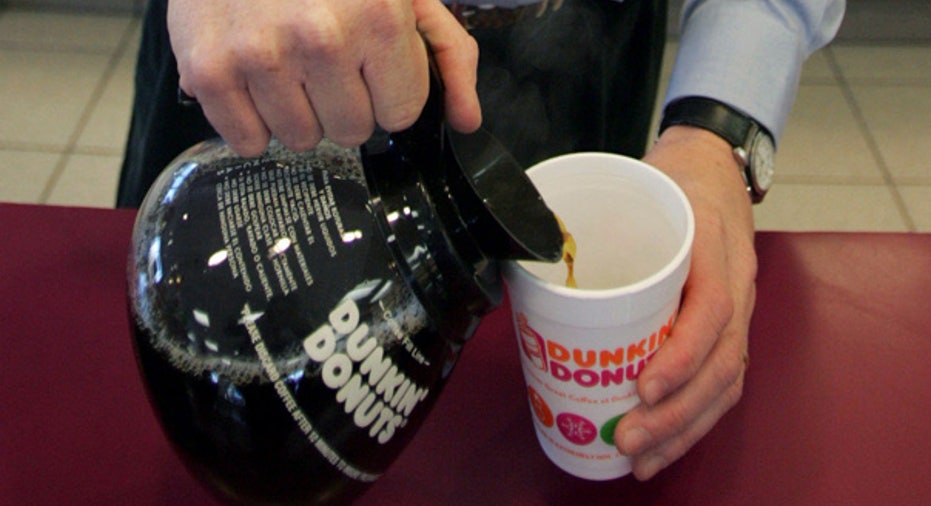 Dunkin' Donuts will soon be even more public.
The parent company of the popular coffee and donut chain, known for its seemingly ubiquitous pink and orange franchises, filed Tuesday to raise $400 million through an initial public offering of its shares.
Dunkin' Brands Group, which also owns Baskin Robbins ice cream products and stores, said it will use the proceeds from the sale to pay down debt.
According to its filing, in Dunkin's core markets of New England and New York there is one Dunkin' Donuts store for every 9,700 people.
The company is controlled by private equity firms Bain Capital, Carlyle Group and Thomas H. Lee Partners.
The shares will be listed on the Nasdaq Stock Market under the symbol "DNKN," according to the company's filing with the Securities and Exchange Commission.
The company did not say how many shares it planned to sell, nor how much those shares might cost. Companies usually don't reveal those figures until much closer to the date of the IPO.
JPMorgan Chase (NYSE:JPM), Barclays Capital (NYSE:BCS) and Morgan Stanley (NYSE:MS) have been chosen to underwrite and manage the deal.
Dunkin' Brands, based in Canton, Mass., has more than 16,000 locations in 57 countries under the Dunkin' Donuts and Baskin-Robbins brands, according to the SEC filing.
The company reported sales of $577.1 million in its fiscal year ended Dec. 25, up from $538 million a year earlier. Net income fell to $26.9 million from $35 million in 2009.