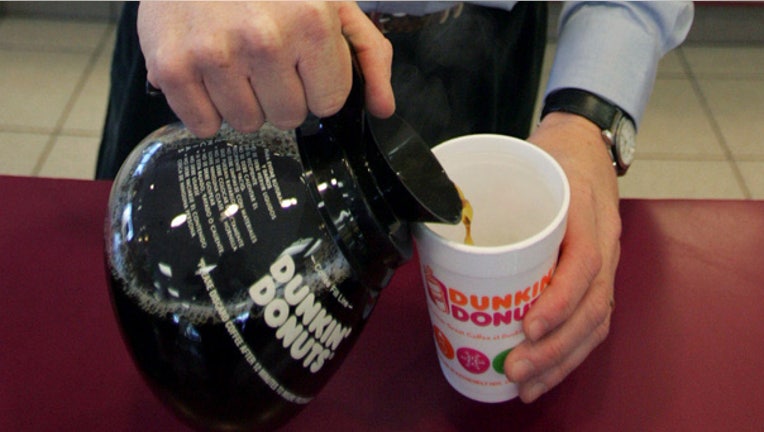 Dunkin' Brands (NYSE:DNKN) said its first-quarter profit slid 8.3%, weighed down by one-time charges and higher expenses, while most same-store sales results improved.
The parent company of Dunkin' Donuts and Baskin-Robbins reported a profit of $23.8 million, or 22 cents a share. While profit was down year-over-year from $26 million, per-share earnings rose a penny to 22 cents amid fewer share outstanding. Adjusted per-share earnings, which exclude one-time items such as $5 million in losses on debt extinguishment, rose to 29 cents from 25 cents.
Revenue climbed 6.2% to $161.9 million. Total operating costs and expenses ticked up 0.8%.
First-quarter earnings fell in line with Wall Street estimates, while revenue was slightly higher than estimates of $161 million.
The Canton, Mass.-based company has undertaken an effort to expand its Dunkin' Donuts chain to western states like California, where it will open stores in 2015. Meanwhile, the company is trying to turn around its Baskin-Robbins ice cream shops that posted a 4.4% decline in same-store sales in the latest period.
Dunkin' Donuts recorded 1.7% growth in comparable store sales, while overall U.S. same-store sales rose 1.7%.
Internationally, same-store sales increased 1.3% at Dunkin' Donuts and 4.2% at Baskin-Robbins.
Shares of Dunkin' Brands were up 3.8% at $39.05 in mid-morning trading Thursday.