Dumb Luck and a Pack of Smokes Lands Credit Card Thief in Jail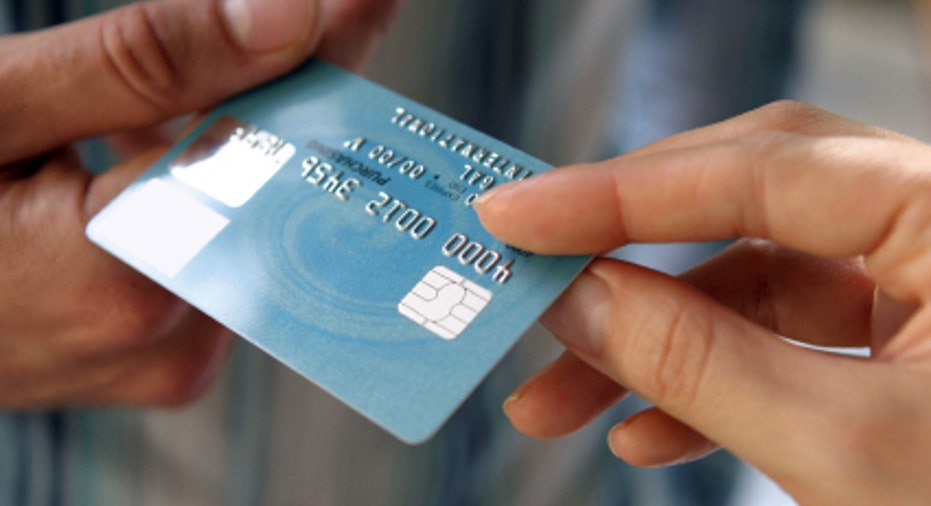 It's time to take another look at the odd and unusual credit card crimes making the news. This first one in particular is a doozy.
This detective should play the lottery
Because honestly? What are the odds?
In Traverse City, Mich., according to AP and UPI, a police officer went to a local gas station late last month to show the clerks there an image of a man who he believed had stolen a credit card.
The female victim apparently didn't realize right away that her card had been stolen -- and so one week after her card was used at two gas stations, Detective Kevin Gay was chasing what were probably cold leads. But doing his due diligence, he wanted to see if the clerks remembered seeing the man, and so he obtained security video of his suspect from the first gas station, then took an image of the suspect to show the clerk at the second gas station. While he was there, Gay spotted the 51-year-old suspect who just happened to be in the store -- buying a pack of cigarettes.
Gay quickly arrested him.
See, kids? This is what an addiction to nicotine can get you.
But aside from all that, they were perfectly law abiding citizens
According to the Herald Citizen, four men from the Boston area were arrested near Cookeville, Tenn., for allegedly having at least 60 fake Visa gift cards, with very real credit card numbers on the magnetic strips.
That's right. Cloned cards.
But what I find interesting is how everything went down, and how it was almost inevitable that a routine traffic stop would lead to Robert Lee Joyner and his three companions being arrested.
Think about everything that allegedly went wrong for these guys.
First of all, the car was stopped for speeding.
When the Tennessee Highway Patrol trooper stopped the car, he learned that it was a rental but nobody was actually authorized to drive the car.
The driver, Twon Brown, was driving on a suspended license.
It was suspended because Brown was behind on child support payments.
The car reeked of marijuana.
Shortly thereafter, the officer found the fake Visa cards in the trunk.
These sound like swell folks.
Betcha can't steal just once
Most people who steal credit cards, I imagine, do it because it seems relatively safe. After all, once you have it, you don't have to barge into a store, wielding a gun and demanding valuables. You simply have an all-access pass, you hope, to getting those valuables, and then if you're lucky, and nobody catches on to what you're doing, you can steal indefinitely.
The problem -- for the criminal -- is that eventually, if you're caught, those individual shopping trips really add up. That's what April Dawn Huckaby, of Bogart, Ga., is finding out. According to the Morgan County Citizen, she has been charged with using someone else's business credit card to make more than $20,000 in unauthorized personal purchases.
Huckaby is suspected of securing the credit card when she was working for a catering company in Madison, Ga., then forging the signature of the former bookkeeper to make purchases. One of the charges was apparently a day care bill, which makes this case all the more sad.
But what should jump out at anyone thinking of ever using someone else's credit card for their own personal use is what Huckaby is being charged with. It isn't one crime that she is being charged with. No, she's being prosecuted for three counts of forgery, and -- get ready -- 181 counts of transaction credit card theft.
Maybe they should go into professional acting
Sometimes you have to almost admire the lengths crooks will go to in their attempts to steal a credit card. Cleveland.com has an entertaining story in their police blotter. Two women and a man from Texas were crossing the country and stopping at Micro Centers, a computer and electronics chain with 23 locations around the country, and trying to steal merchandise. It isn't clear if they were successful, but it seems that they likely were, since they kept doing it. But when they reached Mayfield Heights, a suburb of Cleveland, things started to go south for them.
One of the women tried to pay for the merchandise with a credit card, which was declined. She then told the staff person not to worry and that she would call the credit card and get everything straightened out. She called, and moments later, she's snapping at the person on the other end of the line, and he is bickering with her, but she apparently made her case because she told the Micro Center employee that there had been an error, and the credit card would be approved.
The clerk talked to the man on the other end of the phone, who, indeed, seemed to be real. He gave the clerk an authorization number for use of the card.
But the clerk must have become suspicious because, according to Cleveland.com, the two women were soon arrested. As was their male accomplice who was in their car in the parking lot, pretending to be part of the credit card company's customer service.
Quite an act. I'd suggest they take it on the road, but that's what they've allegedly been doing. Their next performance will likely be for a judge.