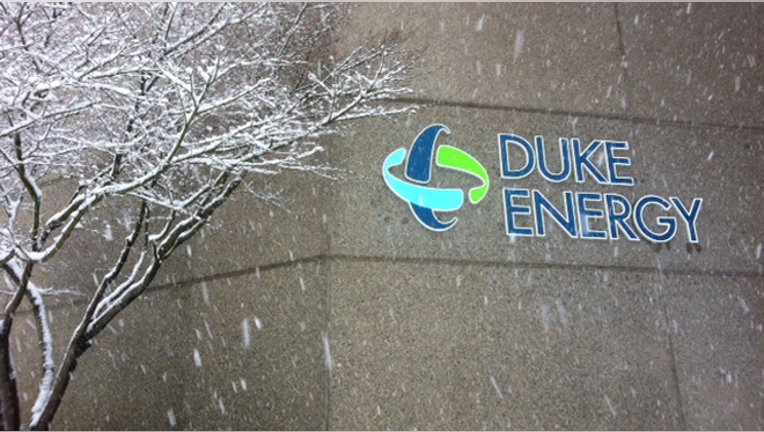 Duke Energy Corp, the largest U.S. power company by generation capacity, reported a higher-than-expected quarterly profit as exceptionally cold winter weather boosted electricity demand.
Duke, which sells power to 7.3 million customers in North Carolina, South Carolina, Florida, Indiana, Ohio and Kentucky, said adjusted income in its regulated power business rose 5 percent to $774 million.
"Our customers needed a record amount of electricity during the exceptionally cold weather in February," Chief Executive Lynn Good said in a statement on Friday.
Net income attributable to Duke was $864 million, or $1.22 per share, in the first quarter ended March 31, compared with a loss of $97 million, or 14 cents per share, a year earlier.
The year earlier quarter included an impairment charge of about $1.4 billion related to the company's non-regulated Midwest generation business, which was later sold to Dynegy Inc .
The company has been cutting exposure to the volatility of wholesale power markets and focusing on regulated markets, where power prices are stable.
For the latest quarter, adjusted profit was $1.24 per share, topping the average analyst estimate of $1.14 per share, according to Thomson Reuters I/B/E/S.
Duke, which also operates in Brazil, Argentina and Chile, said adjusted income from its international business fell 72 percent, mainly due to a multi-year drought in Brazil that hurt hydro-electric generation.
The company has been converting some of its coal-powered plants into cheaper and less polluting plants that run on natural gas.
"Low natural gas prices are a very significant benefit for our customers and they've enjoyed these prices as we've continued to add natural gas for our system," Good told Reuters.
Duke shares closed at $77.57 on the New York Stock Exchange after rising 4 percent in the past 12 months. (Editing by Saumyadeb Chakrabarty)