Drug Firms Go Online to Test and Sell Medicines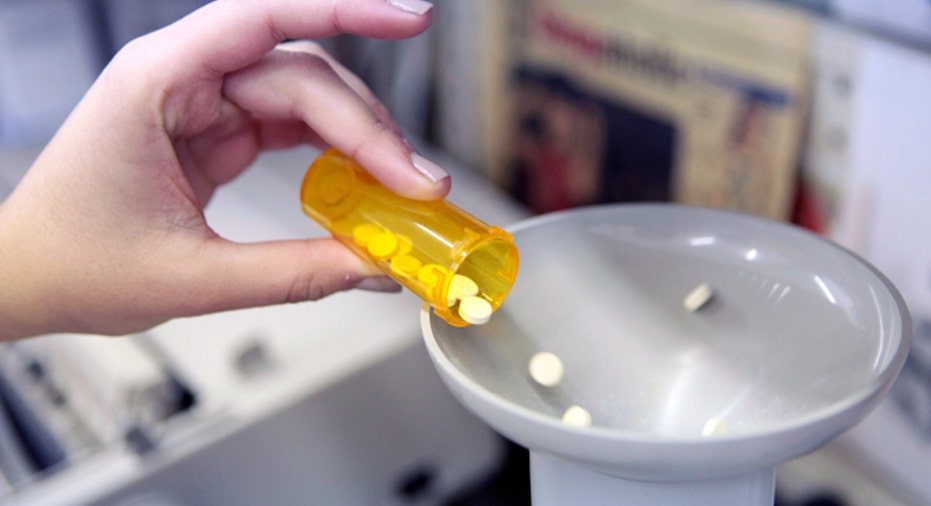 Prompted by the soaring cost of developing and marketing their medicines, drug companies are embracing the Internet in a bid to drive down costs.
The hope is that digital tools will not only make them more efficient, but also smarter and nimbler.
Pfizer (NYSE:PFE), the world's biggest drugmaker, is pushing the envelope on clinical trials by conducting the first ever "virtual" study of a medicine, in which patients will be able to participate by using home computers and smartphones.
At the same time, several large companies are changing the way they communicate and market their medicines to doctors by establishing new online services to answer product queries and let physicians order free samples.
The moves come as the cost of drug research continues to spiral upwards and companies face a wave of patent expiries on some of their biggest selling products, leading to an unprecedented round of cost-cutting across the industry, with big job cuts in both marketing and research.
"Drug companies are going to look at any method of cutting costs and the whole marketing process is certainly changing," said Dominic Valder, industry analyst at Evolution Securities.
Pfizer's online study of its overactive-bladder drug Detrol, announced this week, has the blessing of the U.S. Food and Drug Administration (FDA) and will be closely watched as a test case by other companies.
In itself, the 600-patient pilot study is not likely to throw up any major surprises, since it aims to replicate the results of a previously completed traditional trial to assess the validity of the new approach.
But Steve Cummings, an emeritus professor of medicine at the University of California, San Francisco, believes it could be the start of something much bigger.
"This virtual method enables scientists to conduct trials more efficiently. Additionally, as more people participate in trials conveniently from home, the results of trials may apply to a broader patient population," he said.
Cummings has a vested interest, since he is chief executive of the company Mytrus, which designed the study for Pfizer. Mytrus's business model is built on the idea that people can safely participate in clinical trials from home, thereby improving recruitment and compliance, as well as cutting costs.
The U.S. patients in Pfizer's 16-week trial will receive blinded medications by mail -- either Detrol or placebo -- and will record their symptoms and report back to researchers over the Internet. They will get paid up to $175 for taking part, according to the trial's website (http://j.mp/ltRO0F).
Valder said such online methods were most likely to be used in post-launch tests of established drugs, like Detrol, rather than in make-or-break studies needed to get a new drug approved. But in future it might be possible to combine data collected online with information from traditional face-to-face tests.
ONLINE MARKETING TOOLS
Using online tools to market medicines is less revolutionary but the approach has gained considerable momentum in the past two years, according to analysts and industry executives.
AstraZeneca, for example, has set up a website for U.S. doctors called AZ TouchPoints that provides online sample ordering, formulary information and patient education materials.
The group's heightened focus on online communication with prescribers coincides with a recent decision to end payments for physicians to attend international meetings.
Other drugmakers have yet to follow AstraZeneca in scrapping such trips but an increasing number are relying on the Internet, rather than in-person meetings, to get their message across. Sanofi's iPractice site, for example, also allows U.S. doctors to request samples and product information online.
Such digital marketing techniques are starting to replace some of the traditional activities of pharmaceutical sales reps, who nowadays are paid more to be trusted collaborators with healthcare providers rather than simply salesmen.
The new frontier in marketing is social media -- and drugmakers, like many companies, are dipping into Facebook and Twitter. Where this avenue will lead is still unclear, as the industry is still awaiting social media policy guidelines from the FDA that were originally promised by the end of 2010.