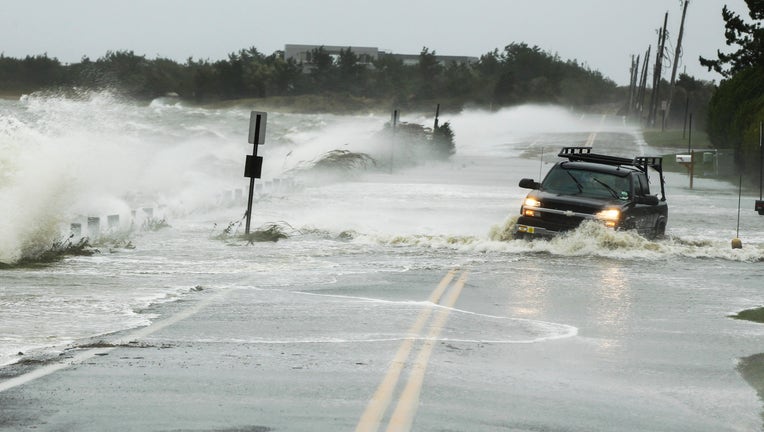 Natural catastrophes like hurricanes and earthquakes cost the U.S. upwards of $160 billion in insured losses in 2012, according to a report released Thursday by Munich Re AG.
The German reinsurer said the nation accounted for a higher proportion of global natural catastrophe losses than usual in 2012. It also estimates that the U.S. insurance industry recorded $65 billion in losses worldwide on top of those in the U.S.
The year's most costly catastrophe in the U.S. was Hurricane Sandy, which slammed into the coasts of New Jersey and New York on Oct. 29 and is estimated to have caused $25 billion in insured losses and about $50 billion in overall losses.
The costliness of Sandy highlights all countries' vulnerability to natural disasters and the need for better precautions and in the cases of the develop nation, more solid infrastructure, Munich Re said.
"The heavy losses caused by weather-related natural catastrophes in the USA showed that greater loss-prevention efforts are needed," Munich Re Board member Torsten Jeworrek said. "It would certainly be possible to protect conurbations like New York better from the effects of storm surges. Such action would make economic sense and insurers could also reflect the reduced exposure in their pricing."
Major U.S. insurers including Allstate (NYSE:ALL), Travelers (NYSE:TRV) and Chubb (NYSE:CB) are expected to be on the hook for losses in the billions of dollars because of just Sandy alone. The losses could have been worse, however, had the super storm not caused so much flood damage, as several property and home insurers don't offer flood insurance in general packages.
Overall global losses were lower than in 2011, which saw deadly tornados in the U.S., catastrophic earthquakes in Japan and New Zealand as well as severe flooding in Thailand.
At the same time, Sandy's death toll was not as high as in other natural disasters, which has minimized costs for casualty insurers. In 2012, some 9,500 people lose their lives around the world in natural catastrophes, compared with the 10-year average of 106,000, which is mostly a reflection of fewer natural disasters in emerging regions with less protective precautions.
The second major loss event of 2012 was the summer-long drought in the U.S. that drastically disrupted operations on the Midwest's Corn Belt and caused prices for crops like corn and soybeans to surge.
Until November, 2012 had been the U.S.'s warmest year since records began in 1895. The effects of the drought are still being felt around the globe, particularly among food companies like Cal-Maine (NASDAQ:CALM) that rely on certain crops to maintain their fleet of animals.