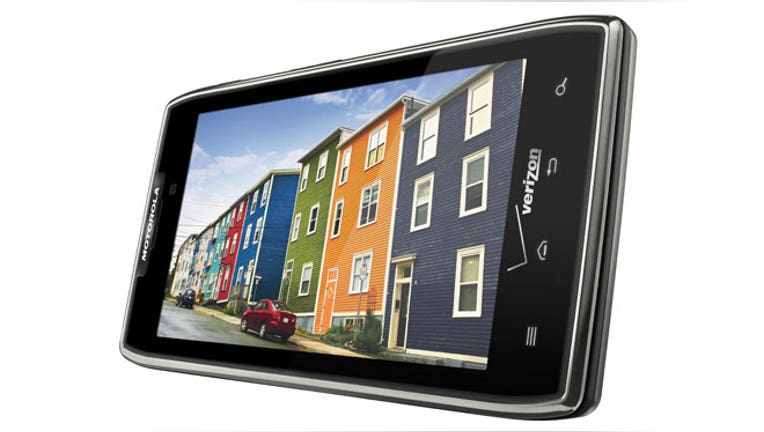 Given the iPhone's popularity, it must be the top-selling smartphone on the top three major U.S. wireless carriers, right?
Not so fast, says William Blair analyst Anil Doradla, who penned a note to investors this week stating that the Droid RAZR MAXX is now the best-selling smartphone on Verizon even though the iPhone maintains its top spot at AT&T and Sprint.
This doesn't mean that Doradla is down on Apple as a whole, of course, as Barron's reports that the analyst is "unfazed" by slipping sales at Verizon and still maintains his Outperform rating on shares of Apple stock.
See more tech stories on the FOX Business Technology homepage.
There are some good reasons that the iPhone might not be selling as well as high-end Android handsets on Verizon, with the main one being that the iPhone doesn't have access to LTE and must therefor rely on Verizon's slow EV-DO Rev. A 3G network. What's more, sales representatives at Verizon stores have been actively advising users to skip the iPhone in favor of LTE devices since Verizon is making its big push to get its users to migrate to its 4G network.
This content was originally published on BGR.com
More news from BGR: