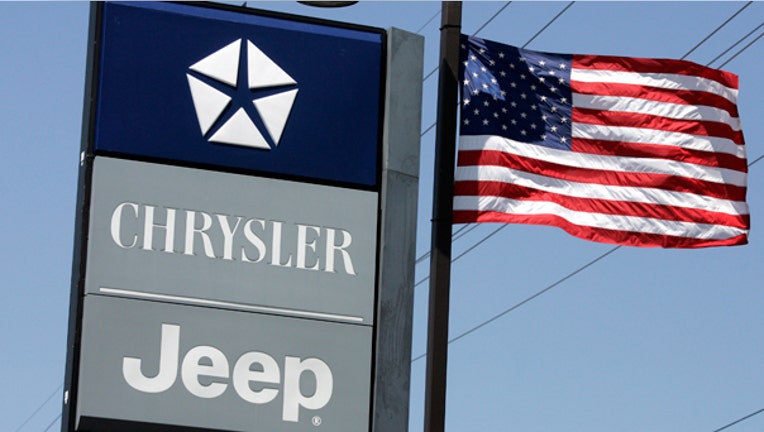 Generating its most robust earnings since emerging from government-assisted bankruptcy, Chrysler said Thursday it quadruped its first-quarter profits amid a 25% leap in sales driven by a surge of demand by U.S. customers.
The recovering Detroit auto maker also revealed increased market share in the U.S. and reaffirmed its financial guidance for continued growth in 2012.
Chrysler, which collapsed during the Great Recession, posted net income of $473 million in the first quarter, compared with $116 million a year earlier. Modified operating income jumped to $740 million from $477 million in the first quarter of 2011.
These were the strongest earnings since Fiat took control of the crumbling auto maker in 2009.
Revenue increased 24.6% to $16.35 billion amid strength from the U.S. market. Global sales soared by 33% to 523,000 vehicles.
Boosted by a 40% leap in U.S. retail sales, Chrysler's U.S. market share jumped to 11.2% from 9.2% the year before. The company also said it was the quarterly market leader in Canada, with a 15% share, for the first time in Chrysler history.
"Another positive quarter -- built on sales gains that have surpassed the industry average -- is affirmation that the Chrysler team is maintaining its focus," CEO Sergio Marchionne said in a statement.
Chrysler continues to slash its debt, trimming industrial debt to $1.3 billion from $3.4 billion the year before. The auto maker listed $11.3 billion in cash at the end of the quarter, up from $9.9 billion.
Looking ahead, Chrysler said it is standing by its guidance for 2012 sales of $65 billion and net income of $1.5 billion. The auto maker sees modified operating profits of at least $3 billion and vehicle shipments of 2.3 million to 2.4 million.
Rival Ford (NYSE:F) is slated to disclose its results on Friday, while General Motors (NYSE:GM), which also required a government bailout, is on tap for next week.