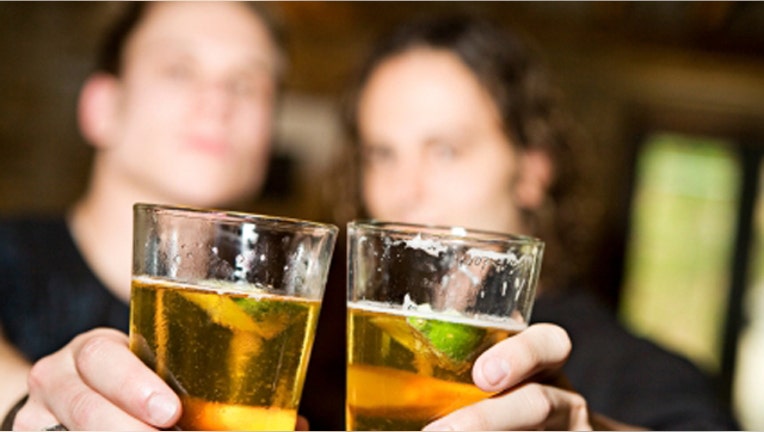 Looks like employers are taking more than just fashion advice from the hit TV show "Mad Men."
Taking a page out of Don Draper's workplace play book, more businesses are offering alcohol to workers in the office.
The Wall Street Journal reports more companies across the country are playing bartender in the workplace, as an added perk, after the workday is over. The paper points to workers in advertising agency Arnold Worldwide's Boston office visiting "Arnie"--a beer vending machine--once their sales calls for the day are complete. This gets the creative juices going for the team, the WSJ reports.
Perks like more vacation days or summer Fridays are old news for workers, and employers are upping the ante when it comes to added perks to keep their staff happy without necessarily having to increase salaries.
Thanks to companies like Google (NASDAQ:GOOG) and Facebook (NASDAQ:FB) offering benefits like free meals and on-site dry cleaning, the perks-at work trend is catching on—but some labor experts worry boozing at work could be crossing the line.
Diane Pfadenhauer, president of employment litigation consulting firm EPA Advisors, says the ploy here is transparent: to keep people at work longer.
"I don't know if that is necessarily a good thing," she says. "There is something fundamentally wrong if you have to promote employees drinking in the office."
Arnold Worldwide  did not respond to requests for interview for this story.
Pfadenhauer says certain industries—particularly media and technology—tend to have less strict office environments, and while it may be fun at first, drinking in the office opens the door for different liability and sexual harassment lawsuits.
"Yes, a certain blood-alcohol content will spark creativity, but it may also be that same person who gets in his or her car and drives home," Pfadenhauer says. "It also lowers your inhibitions—people get touchy feely. Maybe you've always been in love with that other person, and decide to do something or say something you wouldn't otherwise without the alcohol."
Pfadenhauer says drinking with colleagues is appropriate in a party setting, company picnics and the like, but cracking open a beer behind a desk at the end of the day is another story. "It shouldn't be a thing where people feel pressured into drinking either," she says. "Being in HR for 25 years, you'd be surprised at the amount of people walking around with substance abuse problems, family history of alcoholism—it's not all fun and games."
As for creativity, instead of having a drink, she suggests other more healthy perks.
"Why not try yoga?"