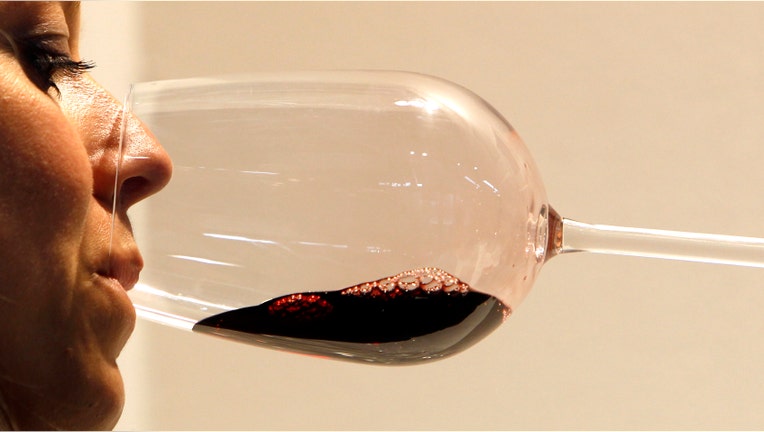 Buying and selling wines can provide a big payday for collectors, but experts say it isn't for the faint of heart or budget.
Thomas Matthews, executive editor of Wine Spectator magazine, warns the investment can be risky.The ideal wine investor "has to be someone who can afford to the loose their money. The wine can spoil if it's not kept in a good environment and people tend to drink it because it tastes so good. Prices are not back by anything else, other than enthusiasm."
Matthews says investing in wine has steadily increased in popularity after wine auctions were legalized in the U.S. in 1994 with Hong Kong, America and London becoming the main markets.
In 2012, the total wine auction market was $389 million, compared to $478 million in 2011. This was the first decline since the recession in 2009, but Matthews called the drop "more of a market correction."
Fox Business special coverage: Offbeat Investments
"This has been for volatile as the Chinese [investors] come in and out," Matthews says. "But if China's economy continues to grow, and wine is a status symbol, it can comeback. If not, there is potential for another downturn."
In the fourth quarter of 2012, Matthews says almost 13,000 lots, or batches, of wine were sold in the U.S. for $40 million.
"That has to represent several thousand active wine investors," he says.
Jeff Stevenson, CEO of VinoPro, works with wine investors firsthand, doing $12 million annually a year in sales with private collectors. And the right bottle can mean big payoffs, he says.
At a recent Napa Valley Auction on June 3, 2013, brought in $16.9 million and some of the highest- fetching wines included four magnums of Harlan Estate that sold for $800,000 and a 12-liter bottle of Screaming Eagle that sold for $500,000.
"It's not someone that goes to Safeway to buy wine and hopes it appreciates in the future," Stevenson says. "They often buy for themselves and will spend $100 or $200 for wine. They know if they invest in that bottle, it will be better in five or 10 years. It's anyone who buys wine and holds it so it gets better with age."
He adds that many wine collectors are all about status. Just like investing in painting and art, purchasing wine all depends on the "eye of the beholder."
"It's the well-to-do who want to impress their guests with that liquid in the bottle," he says. "They want to talk about what they paid for it and how it might be sold today. In five or 10 years, it may go for double."
How to Get in on the Wine Investment Game
For those considering getting in on the wine investment game, Matthews says to taste broadly and only invest in wine you'd want to drink.
He also suggests buying in full case lots because those are easiest to sell.
"Also make sure your storage conditions are impeccable," he says. "And know the provenance, or chain of ownership, of the wine you invest in. Does it come from a wine-producing estate or a collector whose reputation is well- known? Are you able to track the storage conditions from the time the wine was made. There have been a number of lawsuits  circulating at auctions over this—if it seems too good to be true, it probably is."
Stevenson echoed Matthews' emphasis on provenance and said if you can't guarantee the provenance or authenticity of the wine, there is simply no point in buying.
"Buy from someone you trust and that is engrained in the business," he says. "Don't pay too much either. Look at the market and do your research. Don't just buy something you are passionate about."