Dream Jobs for the 20-Something Set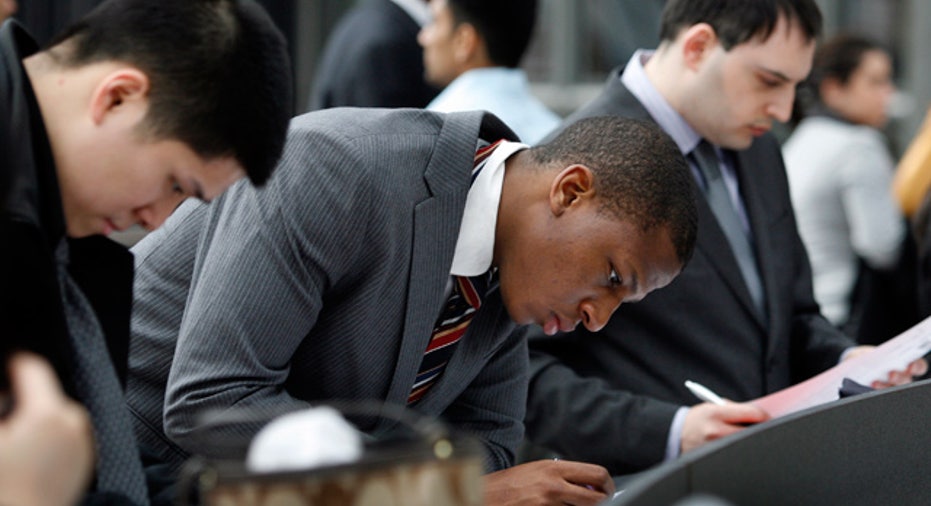 How does someone go from having an interest in criminal law to penning a book about finding your dream job?
Just ask 29-year-old Laura Dodd, whose own bizarre career trajectory led her to having dozens of conversations with people just like her: a hopeful 20-something ready to jump into the worst market in decades — without settling for a mundane 9-to-5 job.
The result is "Dig this Gig: Find Your Dream Job — or Invent It", a behind-the-scenes look at real-life jobs that will have some readers asking, "You can actually get paid to do that?"Reuters talked to Dodd about the new reality of the job market, what 20-somethings really want (hint: it's not a six-figure salary), and the coolest job she's ever heard of.Tell me why you wrote the book.
It's so simple, really: this is truly the book I wanted, needed, and wished I had after college. It's real people talking about real jobs and how you get there….stripping off the nebulous titles and telling the good, bad and ugly about jobs.
Having a job for 35 years isn't the norm anymore. What's the new job reality facing 20-somethings?
The days of working at one company for decades and then retiring are over. I think you need to re-invent yourself, a) because it's interesting to do and b) because the marketplace will probably demand it. There are jobs that you can create if you see a need or a niche that needs to be filled. It can be such a daunting prospect, but I think the opportunities are ten times as exciting.I spoke to some parents and saw a couple of raised eyebrows…[Their position was], "Get a job and pay your dues and climb the ladder…" and there's something so great about that. I really admire that. But I just don't think the future looks like that. And it's exciting.
Tell me about the mindset of these 20-somethings. What do they want in a career?
There's this pull to do something that counts. Do something that matters. Do something that you care about. And whether that be building soccer fields in South America or working as a local reporter. The mindset is: Just care. Feel good about it. And that's what I discovered writing this book. It was an enormous investment in terms of time and energy and I didn't know if it was going to pay off financially…but I just believed in it. It almost pulls you, whether you like it or not.But a lot of these kids are graduating with thousands of dollars in student debt. Surely their parents must be thinking, "Just get a job that pays the bills and THEN worry about doing what you believe in…".
Absolutely. There is a little naive "fairy dust" to it all. I think that's a both a great thing and something that needs to be acknowledged. College is so expensive right now…and I've talked to parents whose kids are graduating who are saying, "Honestly, just do anything." Obviously, don't turn down 50 jobs because you're trying to get one start-up off the ground. There's something to be said for taking a job and doing something on the side…Run out and do interviews, research on your lunch break. I think you can multitask. I went to school and wrote this book. You stay late, you get up early, you work weekends. It's not fun all the time.
What advice can you give to graduates looking to land their dream job?
Think about industries you haven't considered before and always keep your eye out. When you're at an amusement park, look around you: it's someone's job to build those rollercoasters, there are engineers, there are marketing teams, there are sales team. There are so many people that go into making that work — and that applies to everything. If you go to a Broadway show, there's so much more than just the actors you're seeing. Expand your horizons. Ask questions. Ask for informational interviews. You'd be amazed that people will do it — the pressure's off because you're not looking for a job.
What's the weirdest job you've ever heard of?
I had no idea that there's an entire industry that caters to very rich people on their boats. So there's a woman who works as a stewardess on a yacht — and she has an amazing attitude that it's a privilege to serve drinks and fold towels and put the triangle on the toilet paper. But she's also had a chance to travel and see a great deal of the world. I thought that was pretty neat.