DraftKings Tries to Make Nice With its Fantasy Players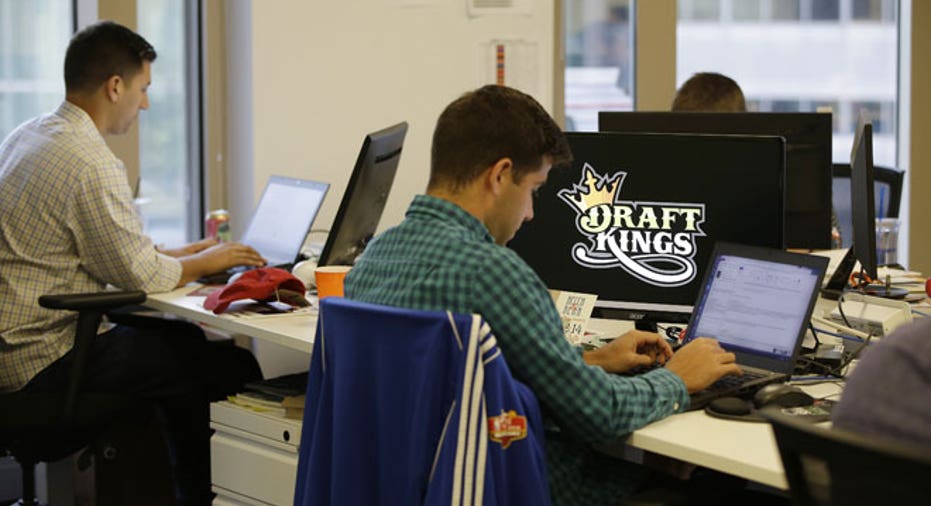 DraftKings co-founders Jason Robins, Matt Kalish and Paul Liberman have reached out to customers several days after a scandal broke involving a DraftKings employee who allegedly used insider-information to create a $350,000 winning lineup for rival FanDuel.
In an e-mail to DraftKings users, the co-founders said: "We know that you play DraftKings because it's fun and because it gives you a chance to showcase your skills against millions of other fans, and we know that you cannot do that without a level playing field."
The e-mail comes on the heels of a class-action lawsuit filed by fantasy player Adam Johnson who, on Thursday, alleged FanDuel and DraftKings are putting daily fantasy sports players at a disadvantage by allowing employees to access inside information to play games at rival companies.
During an earlier interview with FOX Business Network's Mornings with Maria, DraftKings CEO Jason Robins admitted the employee did in fact receive inside information, but the company's internal investigation proved no wrongdoing.
"We have great records of when data is pulled, when communications are sent. So it was quite easy for us to go and pull those records and what we found was that he was sent this data after his lineup was locked on Fanduel -- so he had no ability to edit it. So it couldn't possibly have been a situation where that data was useful to him in setting that lineup," Robins said.
In the e-mail, the co-founders claim there were audits in place to prevent flaws in the system.
"Long before this happened, the wheels were in motion for an external review of our policies and procedures. Given the pace of our growth, we felt that an audit was critical to ensure the security of our platform, so we hired an external law firm experienced with these issues to conduct a full review."
The e-mail also explains the measures the company will take to become more transparent, as it attempts to regain and ensure the trust of their customers.
21st Century Fox (NYSE:FOX), parent of FOXBusiness.com and FOX Business Network, is an investor in DraftKings.