DraftKings, FanDuel Score Big as NFL Season Opens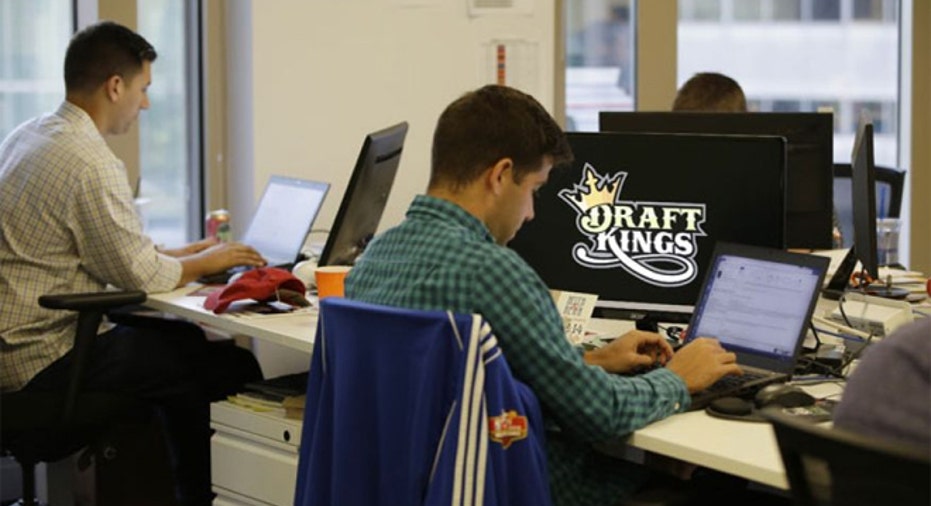 The first week of football was a boon to the fast-growing world of daily fantasy sports, led by DraftKings and FanDuel.
DraftKings saw customer acquisition in Week 1 grow more than 10-times compared to a year ago, according to a spokesperson. The company now serves 4.5 million players, thanks to the addition of one million new customers in September alone.
Citing data from SuperLobby.com, DraftKings also noted that its prize pool topped $21 million through Sunday's NFL games.
DraftKings planned to offer $25 million in guaranteed prize money during the entire opening week. The company was looking to make a big splash to kick off the NFL season. Its main rival, FanDuel, set its prize pool at $12 million for Week 1.
A "$10 Million Guaranteed Millionaire Maker" contest from DraftKings had a top prize of $2 million. Second place was worth $1 million.
FanDuel's big contest, "Sunday Million," featured a $1 million payout for the winner. The tournament will run every week during the NFL season.
A spokesperson for FanDuel said the daily fantasy provider does not break out weekly metrics.
"This is already a record setting year for FanDuel, and this Week 1 of NFL season has been yet another milestone for the company," the spokesperson added. "We have surpassed all previous records set during last year's football season and everyone at FanDuel is focused on continued growth and driving the daily fantasy industry to new heights."
By some estimates, FanDuel and DraftKings control up to 90% of an industry that has grown sharply this year. DraftKings expects to give out $1 billion in prize money in 2015, easily beating last year's total of $300 million.
Both websites have separate sponsorship deals with NFL teams. DraftKings is also an exclusive partner of Major League Baseball, while FanDuel has a deal with the National Basketball Association.
In July, FanDuel announced a $275 million financing round that valued the website at $1 billion. Investors included Turner Sports, NBC Sports Ventures and team owners from the NFL and NBA.
DraftKings was valued at a reported $1.2 billion following a $300 million round that drew interest from FOX Sports and professional leagues including MLB and the National Hockey League. FOX Sports is owned by 21st Century Fox (NASDAQ:FOXA), the parent company of FOX Business.
New competition is on the way. Yahoo (NASDAQ:YHOO) recently launched its own daily fantasy games, and CBS is doing the same through its Sportsline reboot.