Dr. Paul's Piggy Paste Makes an Embarrassing Problem Profitable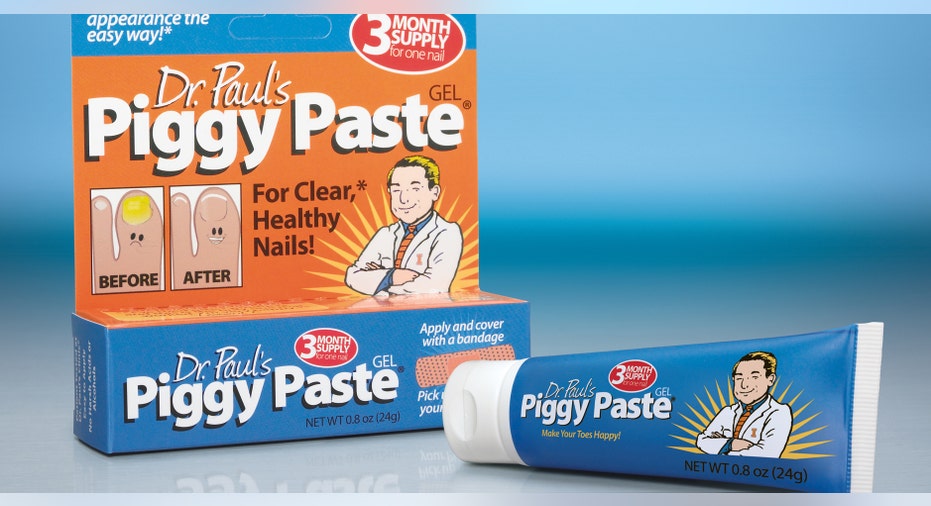 Small Business Spotlight: Dr. Paul's Piggy Paste, @piggypasteguy
Who: Dr. Paul Kinsinger
What: A safe and effective treatment for toenail fungus
When: 2010
Where: Washington, Illinois
How: Dr. Paul Kinsinger, a family doctor in Washington, Illinois, first read about using vinegar to cure toenail fungus in a medical journal. But when a patient didn't have the patience to soak his foot in white vinegar every day for nine months, Dr. Kinsinger had an idea. Using the penetrating gels he had frequently used to deliver medications to hospice patients, he says he whipped up a concentrated batch of vinegar, and made 20 tubes to try on patients.
"I tried it on 110 patients and it cleared up 81 toenails," says Dr. Kinsinger.
After selling the tube locally, Dr. Paul's Piggy Paste gained a loyal following: Today, Dr. Paul's Piggy Paste is sold nationally for $30 a tube at retailers like Duane Reade, Walgreen's, CVS and Rite Aid.
Biggest challenge: Word-of-mouth has proved difficult, says Dr. Kinsinger. "You would never talk about toenail fungus at Thanksgiving dinner," he says.
One moment in time: Dr. Kinsinger is proudest of the fact that his paste has helped users clear up embarrassing toe fungus. "It's a cosmetic problem, like acne. You can live with it, but it's a problem. The question is, how do you take care of it in a safe way?" he says. Many prescription treatments are liver-toxic and interfere with other medications, he says, making the Piggy Paste a safe solution.
Best business advice: "Recognize your skill set! I needed to find a team that had national retail experience," he says.