Dr. Dre Streams First Album in 16 Years on Apple Music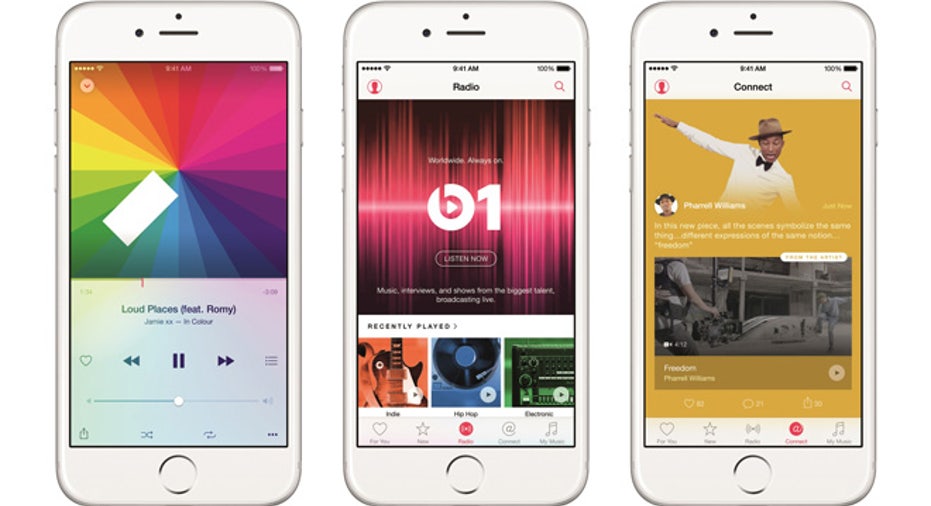 A lot has changed in the music industry since Dr. Dre released his last album 16 years ago, namely the way in which music is consumed. Perhaps it's fitting, then, that the hip-hop mogul decided to stream "Compton: A Soundtrack by Dr. Dre" on Apple (NASDAQ:APPL) Music Thursday night before its official release on Friday.
Dre (whose real name is Andre Young) surprised fans when he announced recently that he was scrapping his long-awaited "Detox" album in favor of "Compton." The album is inspired by the new movie "Straight Outta Compton," a biopic on rap group N.W.A., of which Dre was a member.
"I felt myself being so inspired by the movie that I started to record an album," Dre said on Apple Music's Beats 1 radio show "The Pharmacy."
Apple streamed the album for free from 9 p.m.ET until midnight, when "Compton" was officially released. The movie "Straight Outta Compton" will hit theaters on August 14.
Dre's relationship with Apple dates back to just a year ago when the tech giant purchased his Beats Electronics and Beats Music for $3 billion. Dre initially founded the company, which is comprised of a headphone business and music streaming service, with Interscope's Jimmy Iovine in 2006. Dre has since become the wealthiest figure in hip-hop; he and Iovine took roles at Apple as part of the deal.
Dre's album features artists from across the hip-hop spectrum including fellow former N.W.A. group member Ice Cube and long-time collaborator Eminem, as well as relative newcomers Kendrick Lamar and King Mez.
"A lot of my friends came through for me in a big way…It was crazy trying to wrangle everybody together and decide who was going to go on which track," Dre said Thursday on DJ Zane Lowe's Beats 1 Radio show.
Dre noted that the album was quite an undertaking considering how much of his time in the last year was also devoted to "Straight Outta Compton." He served as a producer for the film and was on set nearly every day during filming.
With the option to stream before buying combined with the fact that it has been nearly two decades since Dre released an album, some may be wondering just how well "Compton" is going to fare in terms of sales. Industry experts are shrugging off any naysayers' concerns.
"It's a good business decision and also a good decision for the consumers…I think you're going to see an album with more technical impressions than we've seen in a while," Revolt TV CEO Keith Clinkscales told FOXBusiness.com.
The head of the music cable network says those from Generation X who grew up listening to N.W.A., as well as Millennials familiar with Dre's musical protégés and Beats brand will all want to purchase his new material.  And while the album is in Apple's exclusive possession for now, the current digital era allows for it to eventually be shared across platforms and remixed by other artists.