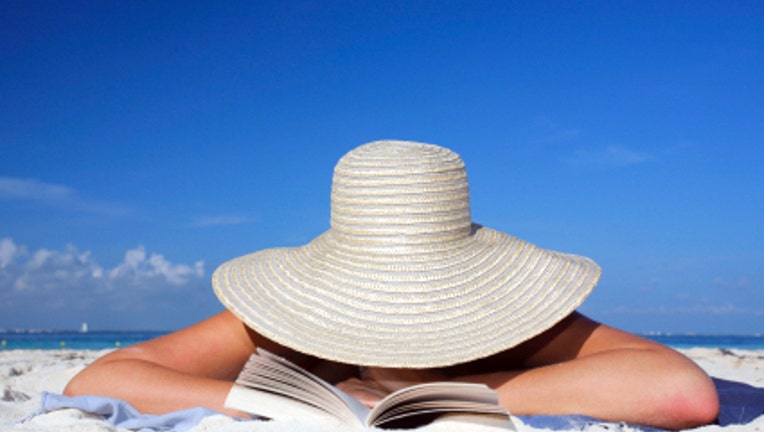 Being hundreds of miles away from the workplace and in a different time zone doesn't mean an executives is unplugged from the office.
In fact, a new report finds that high-level employees rarely disconnect from the job during their hard-earned time off.
A report from talent management firm Korn Ferry finds that only 3% of executives say they "unplug" from work during their downtime. What's more, 84% of respondents admit canceling a vacation due to work demands.
And of those who are on vacation, 67% say they connect with work at least once per day, according to the 250 executives Korn Ferry surveyed.
Tierney Remick, president of Korn Ferry's Global Consumer Practice, says workplace expectations have changed and working while on vacation has become a cultural norm.
"It's a reflection of a moment in time in our economy," she says. "We are still seeing organizations being very restrictive in terms of adding resources without being thoughtful. Executives and companies may be growing, the stock market is performing, but [labor] resources haven't increased since 2009 and 2010. Companies are doing more with less."
Technology also makes it virtually impossible to disconnect, Remick adds.
Connecting with the office while away isn't great for relationships: 61% of respondents report they have argued with a significant other for doing just that on vacation, up from 55% in 2013.
"It's easy to check in and it's convenient. There's a perception that if you are disconnected, then you are missing out on important information."
Roy Cohen, author of the Wall Street Professional's Survival Guide stresses it's important for workers--especially executives—to get some separation from the office.
He advises workers to set expectations when they plan to be out by telling people they will have limited access to e-mail.
Remick says any change to this behavior has to come from the top, and that executives should set the tone. "They need to set an example for others to feel comfortable to disconnect," she says. "It starts at the top, and it's become increasingly difficult for people to totally get away."
To encourage a higher level of disconnect from the office, Cohen suggests picking a destination that has limited internet access and means of communication. "And jam your schedule with activities that eliminate any possibility for reaching out or being reached."
Another idea for execs is to bring along a companion that will serve as a reminder to stay unconnected. "Alternatively, you can establish an early warning system or a 'mantra' should you find yourself feeling vulnerable and about to spiral out," he says.
Finally—workers should try and tie up as many loose ends as possible before heading out.
"Make sure you have a designated person in place to handle any unexpected events or emergencies," Cohen says. "And most important, do not worry about this person usurping your good reputation. "