Dow faces a revolt as DuPont deal nears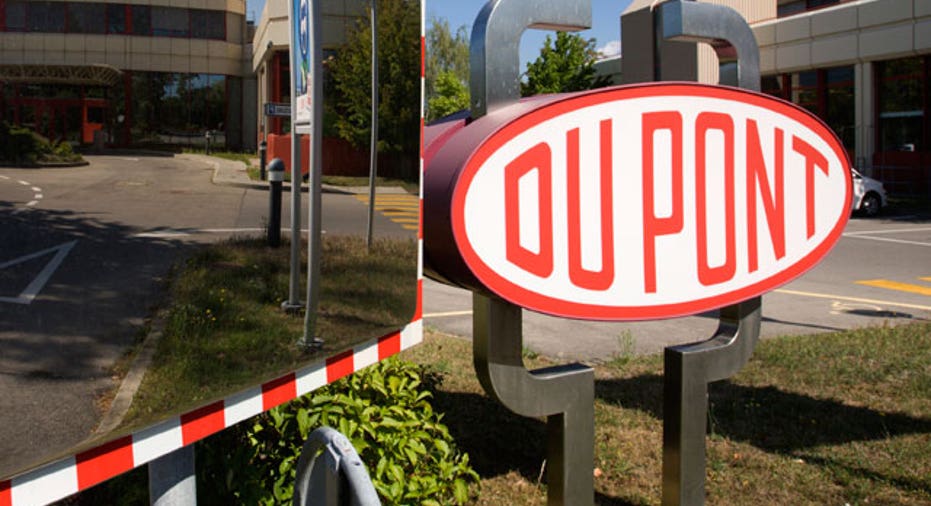 This article is being republished as part of our daily reproduction of WSJ.com articles that also appeared in the U.S. print edition of The Wall Street Journal (July 31, 2017).
A quartet of well-known activist investors has lined up to pounce on plans to break up DowDuPont, the $150 billion chemicals behemoth that will be created by merging Dow Chemical Co. and DuPont Co., potentially waging an unprecedented attack on the firm and Dow chief Andrew Liveris.
Jana Partners LLC and Trian Fund Management LP have privately levied concerns with how the merged company might be divided, according to people familiar with the matter, joining Glenview Capital Management and Third Point LLC, which had already voiced criticism. All four view Mr. Liveris as a roadblock to shifting certain pieces in ways they think will create value, the people said.
The swelling discontent threatens to upend his plans to close out his legacy by transforming two storied companies.
Since the merger announcement in December 2015, the plan was to combine the two firms and then splinter them into three. The investors have voiced a view that the materials company expected to emerge from the breakup -- the new version of Dow Chemical -- needs to shrink.
An attack by four activists on one company or executive would be highly unusual and would complicate the already daunting task of standing up three separate, publicly traded companies in the 18 months after the merger closes, expected in August.
"The sole focus should be on creating the right number of spinoff entities and stocking them with the right assets to position each to create maximum long-term shareholder value, and not on empire-building or ego-massaging by Mr. Liveris or anyone else," Jana founder Barry Rosenstein said in an email to The Wall Street Journal.
In an interview from his office, Mr. Liveris called such assumptions "BS."
"I've spent a decade rejiggering the company's portfolio for the future, " he said. "I will tell you that I see nothing sacred in the portfolio, ever."
He said the next iteration of Dow will be poised for growth and innovation.
Dow and DuPont are in the midst of reviewing how they will break up, and some changes from the current plan are likely, people familiar with the matter said. Both Dow and DuPont say everything is on the table.
The investors' complaints could grow louder if the review doesn't produce the moves they want, people familiar with some of their thinking said.
A war on multiple fronts would also be the clearest test yet of whether activists can keep successfully pushing companies to slim down -- or if their corporate counterparts are regaining ground in arguing that breadth of business is sometimes needed to ensure stability and spur innovation and gains over the long term.
Mr. Liveris said "noisy" investors who don't understand the chemicals business are trying to push him to create value in a spreadsheet. He said he wouldn't judge the review until it is finished and added that any changes must take into account how employees would be affected. Mr. Liveris, 63 years old, has agreed to stay on for another year as DowDuPont's executive chairman, postponing his planned retirement.
The business at the nexus of the dispute with the activists is Dow Corning, a pioneer in silicones used in products from laundry detergent to building insulation. Dow Chemical took full ownership of the longtime joint venture with Corning Inc. in a separate deal announced the same day as the Dow-DuPont merger.
Dow Chemical executives say Dow Corning fits hand in glove with traditional chemicals and thus should belong with the materials business, which would become the new Dow in an eventual split. Undoing the deal in the coming breakup would destroy benefits, they argue.
They also say Dow Corning's earnings before interest, taxes, depreciation and amortization have doubled since the takeover after years of stagnant growth -- evidence, they say, of the boost the combination has gotten. They now expect silicones to generate $2 billion in additional Ebitda, double the original goal.
Executives from both Dow and Dow Corning talk about how having silicones and commodity chemicals together has helped sales grow because they are visible to more customers when combined. Dow's head of research talks excitedly about scientists using robots to experiment with mixing silicone with chemicals Dow has long manufactured, hoping to discover new materials. Dow Chemical shares, meanwhile, are at record highs.
"When you come to a fork and you go left, everyone can always hypothesize on what would have happened if you went right, but no one can ever know," Dow Chief Financial Officer Howard Ungerleider said in an interview. "Dow Corning is the perfect example of: We know both sides of the fork."
The activists argue Dow Corning is among the pieces that should be removed from the new Dow. Instead, they say, it should be part of the specialty-products company.
Days after the review was announced in May, Third Point released a proposal it said would add $20 billion in market value when compared with the original plan. In that proposal, Third Point estimated Dow Corning would be worth $20.4 billion based on current valuations of specialty-chemical firms, compared with $11.9 billion as part of a larger materials company.
In a quarterly letter to investors, Glenview said it largely backed Third Point's proposal and raised the prospect of calling a special meeting to replace directors. Trian and Jana have both privately pushed changes, according to people familiar with the matter.
At the same time, the activists could be happy if several other changes are made, but Dow Corning isn't moved, people familiar with those investors said.
The original breakup plan can be revised if 11 members of the DowDuPont board agree. The 16-member board comprises eight directors from each company.
Third Point is among the biggest holders in Dow Chemical. Even after selling some of its stake, it still owns $1 billion of Dow shares. It, Glenview and Jana together hold 2.5%. Trian owns 1.1% of DuPont after cutting its stake by more than half since the deal was announced.
The activists say DuPont and its chief executive, Edward Breen, appear more receptive to their ideas than Mr. Liveris. Mr. Breen told analysts last week the review aimed to "ensure maximum shareholder value is created" and that the work was being done as fast as possible.
Mr. Liveris said he is aligned with Mr. Breen and in close contact, even briefly taking a call from him during an interview for this article.
By David Benoit
(END) Dow Jones Newswires
July 31, 2017 02:47 ET (06:47 GMT)